Psychology of Architecture is also known as Environmental Psychology. Environmental psychology is an interdisciplinary field that focuses on the interplay between individuals and their surroundings. The field defines the term environment broadly, encompassing natural environments, social settings, built environments, learning environments, and informational environments.
"Many people tend to underestimate the contribution of the physical environment to their overall level of life satisfaction. There is also a tendency to explain psychological processes exclusively in terms of personality and dispositional factors while ignoring environmental and situational factors. Nevertheless, the current scientific literature is confirming the profound impact that one's physical environment can have on thoughts, emotions, and behaviour.
The study of these interactions between humans and their physical environment is referred to in many different ways, but most frequently as Architectural Psychology. Strictly speaking, it is neither architecture nor psychology, but a unique field that combines relevant theoretical aspects of both in order to enhance the human experience. Architectural Psychology effectively bridges the gap between architecture and psychology."
Dr. Morgan Williams
(Licensed Clinical Psychologist & Licensed Architect)
The psychology of architecture is filled with theories about how and why we act the way we do in our environment, here are some of them.
Geographical Determinism
Geographical determinism is the idea that all human activities are determined by the geographical location of the people. The foundation and lifespan of entire civilizations are dependent on environmental factors, like topography, climate, vegetation, and the availability of water.
The theory suggests that too great of an environmental challenge leads to the destruction of civilizations while not enough challenge can result in a stagnation of culture. These environmental factors can also have a huge impact on what we value as a society and how we live and work together.
Ecological Biology
Ecological biology is grounded in theories of biological and sociological interdependence between organisms and their environment. According to this theory, organisms are an integral part of their environment rather than as separate entities. This opens the door for the study of interdependencies between the two and throughout the entire system.
Behaviorism Approach
What is behaviorism in psychology?
Behaviorism, also known as behavioral psychology, is a theory of learning based on the idea that all behaviors are acquired through conditioning.
Behaviorists brought focus on the conversation, insisting that both environmental context and personal context are very important determinants of the behavioral psychology approach. Although the behaviorism approach generally fell out of style as the leading perspective in psychology, its improved emphasis on contextual factors lived on.
Gestalt Psychology
Unlike the behaviorism approach, Gestalt psychology looks at the human mind and psychology about human behaviour as a whole. Gestalt psychology suggests that we do not simply focus on every small component. Instead, our minds need to perceive objects as part of a greater whole and as elements of more complex and interconnected systems.
Attention
Attention determines how we observe, notice, and interpret our surroundings. There are two stimuli for this: those that we willingly direct our attention towards and those that demand our attention (this can be an intensively distracting stimulus)
Perception and Cognitive Maps for Psychology of Architecture
When we are looking around, a lot of things get registered in our minds. These registered interpretations are further organized and stored in our mind in the form of 'Cognitive Maps'.
Cognitive maps are spatial networks that connect our experiences with our current perceptions, helping us to recognize and understand the world around us and allowing us to navigate it effectively.
Ideal Environments
Architecture can evoke a sense of awe, well-being or instill the desire to leave a space if it makes us feel unwelcome or uncomfortable. Places, where people feel safe and self-assured, are Ideal Environments. These are the spaces where they are comfortable and familiar and are engaging.
There are four factors that determine whether an environment is ideal:
Unity: the sense that people and environment function in collaboration with each other.
Legibility: the assumption that people can navigate the environment without getting lost.
Mystery: the expectation of being able to acquire more information regarding the environment people are in.
Complexity: the amount of information and variety in the surrounding that makes people eager and inquisitive.
A well-designed space will make a person feel safe and connected to others, have the ability to freely move around offer an appropriate amount of sensory stimulation. Spaces should be designed in a way that they provide the people with a welcoming experience that inspires them and allows them to just be in the moment.
Environmental Stress and Managing
The environment can influence our thinking, action patterns and, thus, for example, promote motivation, our readiness to act, and strengthen our performance or concentration. If we feel uncomfortable in any surroundings, it can result in inculcating stress, restlessness or discomfort, anxiety, reduce selflessness, cognitive weakness, and insufficient attention to the environment.
As we have private spaces to live in, we can tackle these stresses by coming up with our own techniques to understand the situation. We can further help others by sharing our experiences and making them aware of such situations.
Involvement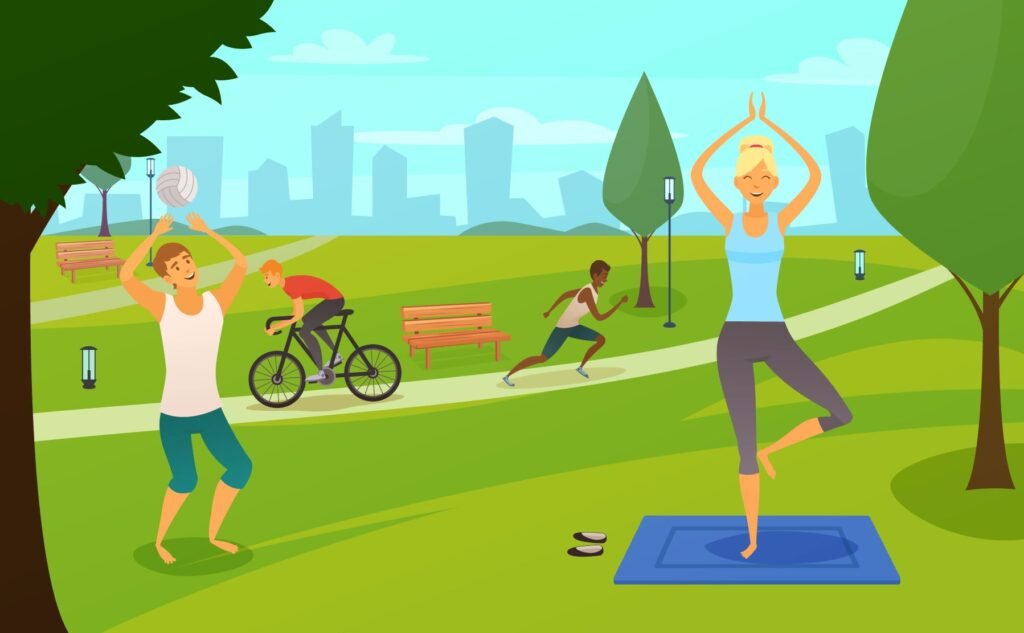 Involvement is the amount of interaction and engagement that takes place between the people and their environment. The psychology of architecture is also dedicated to improving an individual's participation in environmental design.
It is focused both on promoting an individual's understanding of environmental issues and on ensuring their early and actual participation in the design, adjustment, and organization of environments.
Protective Behaviour
Protective behaviour is necessary for creating an ecologically sustainable society. The natural and built environment, both require protection of some sort to maintain them effectively. The protective behaviorism approach is the action people take to protect, safeguard and manage their surroundings harmoniously.
By designing spaces that engage more than one sense, people evoke wider ranges of emotion. Most people associate experiences with how they made them feel.
The type of materials, the amount of light, whether space is opened or closed, whether there are places to sit also impact human behaviour in many different ways.
Subconsciously we evaluate our experiences based on what we see, smell, hear, taste, or touch. We then formulate a response based on these criteria to determine whether or not we enjoyed the experience.
To understand psychology about human behaviour in architecture, we first need to understand the relationship between humans and the environment we live in. Our state of mind is influenced by our surroundings. The design and feel of a neighbourhood both influence and are influenced by the people in that area.