Introduction
As we progress in this urbanised world of globalisation, the connection to nature is gradually diminishing. Human beings are being genetically mutated in order to adjust to the new urban world of concrete. The hustle and bustle of the city leaves us no time to miss the green pastures of nature. This morphogenesis of the human kind has its negative impact not only in the physical presence but also in the mental capacity. Biophilic design incorporates nature in design.
It is a proven fact that a human being feels the calm and quiet of a starry night, very soothing and peaceful. No person can deny that a day out in the park or a walk in the fresh air has a relaxed effect. Same way there are many such natural phenomena which, by default, make a very happy physiological impact on a person.
The stress that is added to a person's mind due to work has a direct impact on the family or health of the individual. In earlier days , before the era of urbanisation and skyscrapers, humans lived a life in tune with nature. A man would start his day as early as the sun rises and rest as soon as the sun sets.
Family dinners would be huge gatherings, animals and livestock lived in proximity, farmlands were physically mowed and sowed. Unlike now living in the city schedule has a series of unwanted stress from the fact of commuting to an hour away for work, in trains, cars etc and then being holed up in an office which is completely shut as tight as a box and finally return travelling the same distance to a home again so small that a person can barely stretch. Here, the point of Biophilia is the amalgamation of nature into the dwelling in a very subtle way, not overdoing it nor urbanising it.
As designers, we should actively take part in the clients' needs and try to give them options of feeling connected to Mother Nature even as they sit in their own dwellings, be it an office space, or maybe their own home.
What is a Biophilia?
Biophilia is an accurate word discovered by the famous biologist E. O Wilson. He describes Biophilia as an innate and genetical affinity of human beings to the natural world.
E.O Wilson explains how humanity has reduced the interaction with nature to almost nil. He says that humans are not designed to be locked up in a concrete box. It clearly reduces productivity and the index of satisfaction.
He adds by saying that we still don't know why staring at a burning fireplace for a few silent minutes gives us solace. That is because humans have to be connected to the naturally occurring phenomenons of life. Until and unless we accept that and start making a conscious effort to make amends, humankind is going to be in trouble.
Biophilic designs can be incorporated in any of the design functions which can range from
Office
Hospitals/ Rehabs
Hotels
Restaurants/Bars
Academic institutions/Special Education Centres
Retail Showrooms /Mall
Home
Biophilia is a proven science of human affinity to the natural world.
Office
We have the most famous Amazon office, The Sphere, which reflects the importance of nature in the work environment. It is proven that the productivity of the employees and workers increase by 4% overall just by giving them a greener space when compared to a cold, sterile atmosphere.
The work output not only increases in monetary value but the happiness quotient of the employees is also healthier.
Hospital /Rehabs
Green elements used in rehab and wellness centers enhance the health and healing of the people.
The use of nature in healing is a very old traditional method of use.
A holistic approach is what is mostly adopted in designing these centres keeping healing in mind while designing the wellness centres .
The rehab centers have opted for a secluded expanse of land with a view or soothing landscape of the hills for decades now. Exposing patients with mental or physical ailments to such environments has a very positive effect.
Research has shown that the path to recovery of a patient in a hospital is faster and less pain medicines are required if the patient is kept in a well lit room with a view of nature.
Hotels
Singapore's quest to be known as the City in a Garden is boosted by hotels planting rooftop gardens, like these sky gardens on top of the Parkroyal on Pickering Hotel.
The Hotel industry has incorporated a neuroscience approach to incorporating green into the hotel. It is a very physiological approach to impress the client and make sure that the customer is given a replicated feel of nature, keeping the star standards in mind.
Greener the hotel , happier the client. And eventually ofcourse , a happy client means more business. So it is a foolproof option for the hotels.
Restaurants/Bar
A study conducted by the hospitality industry proves that restaurants with a view or close to water bodies generate better revenue than the restaurants and bars which are in closed spaces.
Hence, for design adapting, a few biophilic elements could just be the answer to enhance the greener quotient of the space.
Academic institutions/ Special Education Centers
The best way to incorporate a green space in schools and institutions is by adding colour and organic forms. Students tend to fare better in grades if they are allowed to study in a room with ample sunlight and peaceful natural environment.
Refuge spaces in schools allow kids to find their niche spot and make their learning environment disturbance free.
Retail Showrooms/Malls
Retail showrooms, outlet malls, shopping complexes etc are adopting more green spaces.
The Greenbelt Mall in the Philippines which has added a myriad of ponds and green spaces to enhance the shopping experience. Adding these spaces takes a lot of commitment and time. Landscape inside the retail stores (standalone especially) is not a simple job to maintain or even design.
Home
To design a biophilic home with all the constraints in mind.
Space
Congestion
Lesser budget
Alternative energy source
Durability
Design Development
Zoning
Consider the possibility of tall surrounding buildings.
Concept Design
Plans, sections and elevation of interior areas.
Interior Details with furniture, fixture details.
3D visualization
Point to be elaborated on: Biophilic Design and Urbanism, based on which Benefit-Cost Ratio (BCR) and Voting Portio (VP) are calculated to understand how to effectively implement the concept of Biophilia on different scales.
In order to achieve a biophilic space, the various forms of habitat have to be considered. It may be an apartment, a farmhouse, or an independent standalone house with or without a community. The main purpose of this detailed design is the detailing, which can help a common man adapt to an already constructed home/office/hospital/ etc by adding the biophilic design elements to it. The design elements to be used in order to achieve a greener home will be represented.
Biophilic Design Elements
Characteristics of the design elements are not limited to only the built environment, but also can be :
Biophilia redesign follows simple rules:
Decor: includes materials both natural and craft
Colour: Colour trends, brightness, spatial choices
Forms and Patterns: Spirals, circles, symmetry and curves
Lights and BioRhythm: natural vs artificial lighting
Air and temperature: fresh air vs. air conditioning
Views and spaces: nature views and adding paintings imitating nature.
Decor in Biophilic Design
The use of natural materials like wood and earthen clay have been rated the most abundantly available resources. Historically , they have been used widely not only in construction but also in decoration of buildings.
Colour
Adding colors which are more on the chromatic hues of Orange , Blue and Green instill a happier mood change in both adults and children.
Color therapy is a proven science that colors create an impulse in the brain which stimulates a biochemical reaction in the brain.
Form and Patterns
Naturally occurring shapes and patterns follow basic symmetry and are called organic is nature. As natural forms are replicated into materials, the patterns follow repetition.
Lights and BioRhythm
Natural light is always the best option as a biophilic element. But sometimes we are in a design situation where it is not possible to get the adequate amount of natural light into the unit.
During this time, we use artificial lighting, mimicking the natural hues and tones of nature. Dusky warm light for spaces which are personal and bright full white lights in places where there is more traffic.
In offices which work on day and night shifts, the biorhythm is reversed; the lighting is at maximum even during the nighttime to avoid the workers from feeling tired and sleepy.
Same way at home, mimicking the day and night time biorhythm not only calms the mind but follows the simple natural light phenomenon known as Circadian Rhythm . Circadian Rhythm is the natural process which tells the body when to wake up and when to sleep. Artificial lighting disturbs this Circadian Rhythm and hence adds to the stress and unbalance of the naturally occurring hormones in the human body.
Air and temperature
The air and temperature in a biophilic design follow something known as MoodBoards. This is basically a scale in which the thermal variation of the air changes the mood of the individual .
Artificial HVAC systems control the temperature from cool to hot in a lesser amount of time, whereas natural air flow takes more time to actually regulate the temperature.
Although use of energy is significantly lower than artificial, many commercial units do not opt for natural ventilation as the productivity of the employees ranges as per the mood boards which are directly influenced by the climate.
Views and spaces
Natural views are now something which highly decide the price of a property. Hotels , Villas and expensive lots of land usually have the price directly proportional to the view it offers.
Sometimes it is not possible to get the view in a cityscape , here the use of paintings or murals which replicate nature are used.
Oxygen Producing Indoor Plants
There are a few plants which increase the indoor oxygen level mostly used in closed spaces like Homes and Offices.
The top 5 oxygen increasing plants are :
Chinese Evergreen
This plant is very popular in China and is the most efficient in purifying the benzene toxins from the air. It grows in full shade and needs to be watered only enough to keep its soil moist.
Aglaonema is the scientific name for this plant. It thrives in any indoor environment and grows slowly. Although they don't top the list for an attractive plant, but are very versatile and adaptive.
Money Plant
The Money Plant, as they call it, is a very popular plant in both FengShui and Vastu for its air purifying qualities. Epipremnum aureum is the scientific name for Money Plant. This plant is quick growing and needs the least amount of maintenance.
Snake Plant
Dracaena trifasciata belongs to the native African species Asparagaceae and is popularly known as Mother in Laws tongue. NASA has also conducted studies to prove that this plant actually reduces toxins and generates the highest night time oxygen when compared to any other species.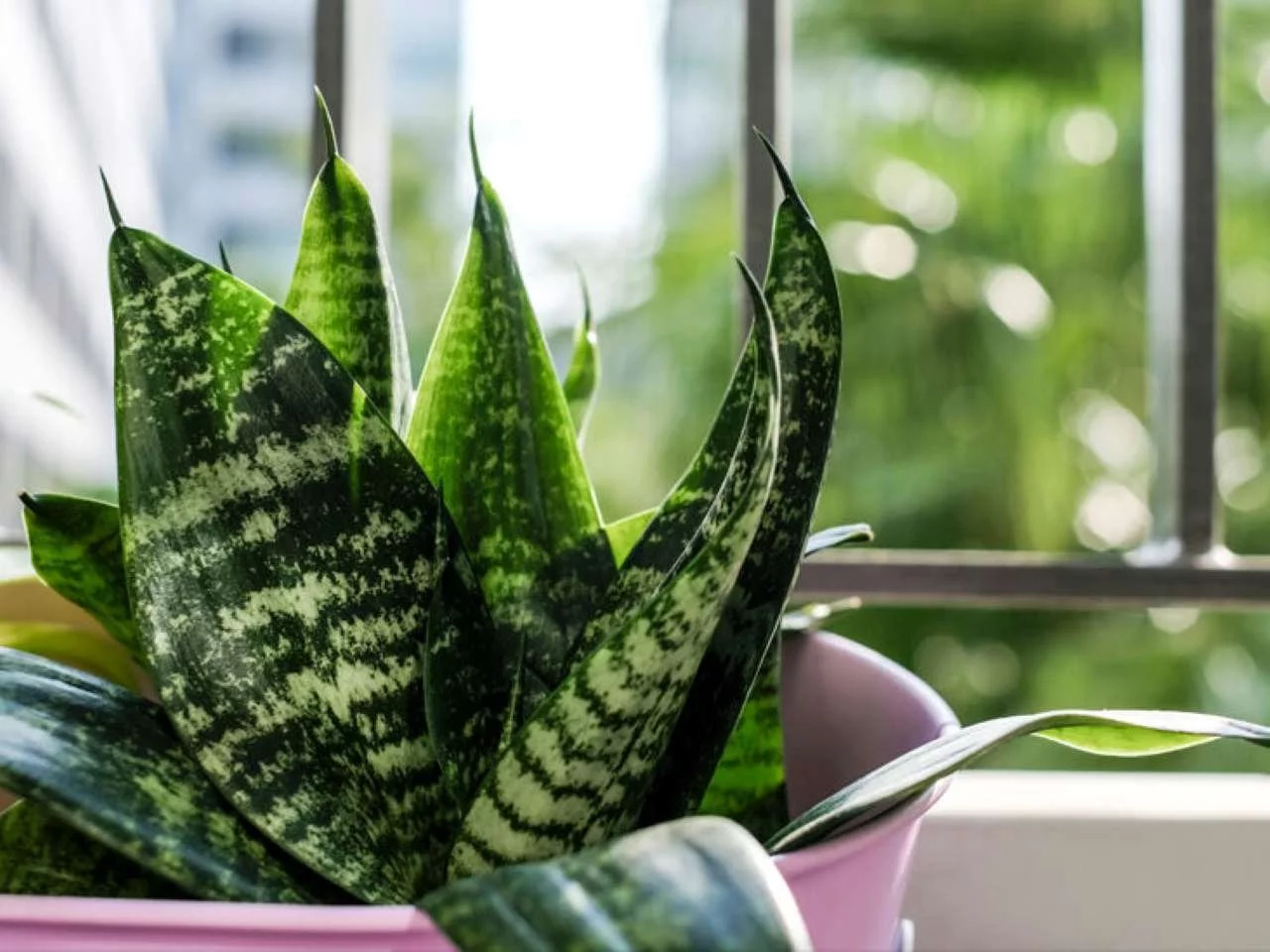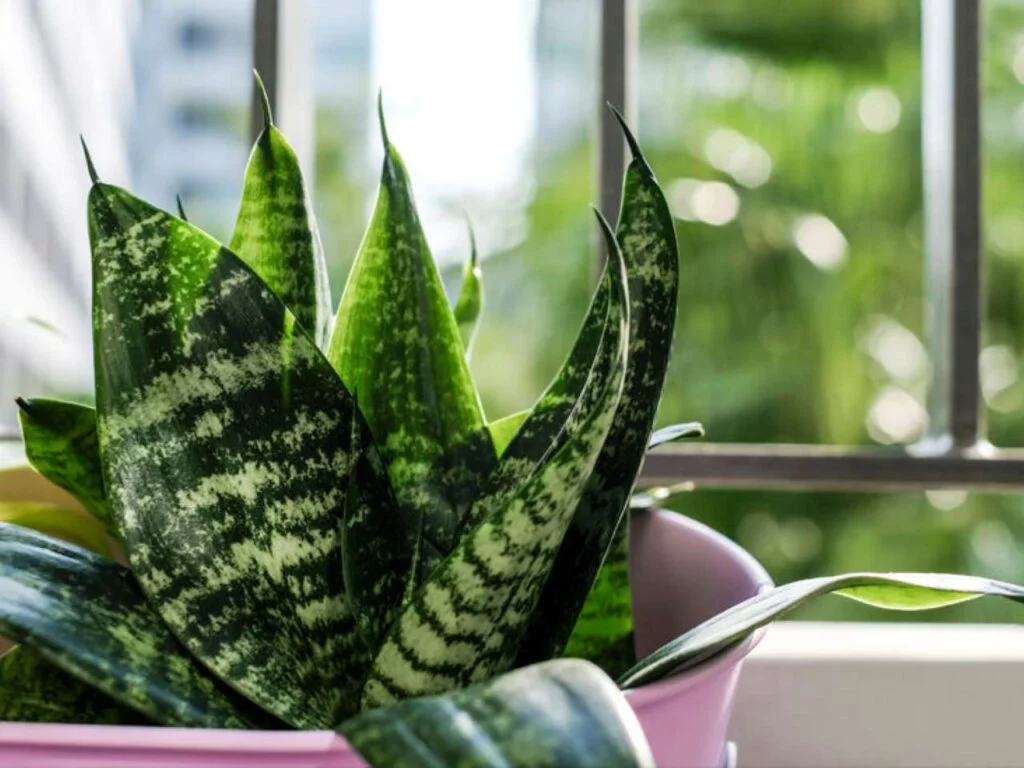 It has to be watered weekly and needs sunlight, so placement near a window is ideal.
Areca Palm
This plant is an indoor as well as an outdoor plant. It is optimum for both office and home as it takes in carbon dioxide and releases oxygen, absorbing all the toxins as well.The ratio followed for this plant is usually 1:4, i.e., for every one person, 4 human height grown plants are sufficient.
It requires slight sunlight and has to be watered regularly.
Gerbera Daisy
Gerbera Jamesonii is the most preferred, decorative and colourful plant in the list of indoor plants. They can be arranged into vases as they come in many bright, colourful hues.
Case Study
The Amazon Spheres in Seattle, Washington, USA is a recent and a perfect example of an attempt to incorporate nature into the everyday lives of the employees. It is an example of all around Live walls and 25 thousand plants, waterfalls and small gardens. The Sphere is made of 3 domes, the largest one is 90 feet high and 130 feet wide. It is made of 620 tonnes of steel and 12 million pounds of concrete. There are 40,000 plants of around 400 or more species.
---
Author
Komal Shahazim is an architect and a mother of 2. She has understood the covid situation in both home and at work. The transition from working in an office to working from home with children and their online schools while going through the covid virus herself and recovering from it changed her perspective on the world crisis. Although many other industries in the world order and the people from the entire pyramid class of the society must be going through way more, this article is a basic window to the future through her eyes.