Architecture as a profession is surely a very difficult one as very few actually continue with it. While some students doing architecture leave it mid-way, some choose other fields after their graduation.
There are generally no placements done in architectural colleges and it's a lot of pressure on students to initially apply for internships and then for jobs.
While few tend to go for the good Architecture firms to get some experience to start their own firms, many still try to find a stable job with security. And thankfully the government jobs in Architecture are one of the highest paying government jobs.
Public Sector Vs Private Sector Jobs
When you are looking at a career within the private or public sector, the key difference to notice is that public sector jobs are usually within government agencies, and on the other hand, the private sector can be an individual business or other kinds of independent companies.
Here are some benefits of having a government job in India:
Job Security
This is one of the main reasons people in India prefer a government job over any job in the private sector. There is no untimely termination of a job just because the company cannot afford to pay your salary.
Irrespective of whether the country is facing recession or inflation or even if there is a global pandemic, your job is safe.
Job Growth
Even though job security is very crucial, one also needs to grow in their career.
Growth in government jobs is very tricky. One has to be very patient and with the process. Higher designations come after a lot of waiting for people to retire so that you can be in charge.
Perks
We already know that having a job in the public sector means you don't have to worry about finances even after retirement.
With that said, such security schemes are now replaced by the New Pension Scheme in which pension funds are invested in the stock market and a portion of such funds are subjected to the changes that occur in our economy.
The government also contributes an equal amount for the employees' benefit, which goes to the National Securities Depository Limited.
Pay
Most of us believe that jobs in the private sector pay more than jobs in the public sector. This is not completely true. The truth of the matter is that government jobs also have quite competitive salaries as those provided in the private sector.
Work-Life Balance
As private-sector jobs are more performance-oriented than the public sector, long working hours and no holidays are very common there. This work environment also tends to promote some significant amount of competition, more often than not it is unhealthy as it, to keep up the pace.
Government jobs are relatively relaxed as compared to the private sector, often lacking the shark culture, but at an equivalent time falling back on developmental opportunities. Interactions with bosses are more crucial than private jobs. However, transfers to other locations often tend to change the lifestyle for many people.
Added Bonus
Beyond salary and security, public sector work is additionally ideally suited to people that are driven to form a difference within the community. If you are motivated to help others and society, employment in the public sector could also be an excellent pathway for you to explore and find ultimate personal and professional fulfillment.
Scope for Architecture in Government Jobs
Architects are needed in most of the public sectors like the Army, Ports, Banks, educational institutes which need good and planned construction. With the growing infrastructure projects and the rapid development of smart cities, affordable housing projects, improvisation in urban development, and transformation, there is immense scope for Architects.
One can add the sectors of construction, urban planning, urban development corporations, structure departments, interior designing, etc.
Government Job Opportunities for Architects
Government Jobs after B Arch
Government Jobs for Diploma holders/Freshers
Some qualities or criteria that the majority government organization looks for in an architecture graduate are their spatial planning and style, knowledge of materials, practical site knowledge, safety rules, management skills, ability to supply efficient designs within the budget. The candidates who have completed a Bachelor's in Architecture from a recognized university with a minimum of 60% marks and registered with the Council of Architecture are eligible to use for employment within the public sector.
It is a myth that there is no scope of work in the public sector for architecture freshers. The government of India offers many fellowship programs wherein one can register immediately after graduation.
Here is an article on the fellowship programs in India.
IIHS (Indian Institute of Human Settlement) also offers fellowships on an urban level. The eligibility criteria differ as per the gravity of the project.
Having said that, these fellowships are on a project basis. But it is a good opportunity as you get to build contacts and gain knowledge of how the system functions.
Government Jobs with Experience Requirement
There are many government jobs for Architects in India after B.Arch which require some amount of work experience. Depending on the choice of your work profile, you can select a scope of work suitable for you. Some of the well-suited job profiles for Architects include the following.
Architectural Engineer
Architectural Historian/Journalist
Building Researcher
Interior Designer
Section engineer
Branch engineer
Art Director
Building Contractor
Building Inspector
Landscape Architect
Set Designer
Technical Illustrator
Central Government Jobs after B Arch
Job seekers within the field of architecture can get placed in various departments of the Central Government. Some of the areas within the Central Government that recruit B.Arch pass-outs include the subsequent.
Department of Railways
Architecture and Building Development Firms
Department of Post and Telegraph
National Building Organization
Teaching Profession in Government Sector after B.Arch
B.Arch pass-outs can opt for the teaching field as their career as well. India Institutes like NIT, IIT also hire bachelor's degree holders as visiting faculty or core faculty of the institute.
Government Jobs after M. Arch
There are many job opportunities for people who have done a Master's in Architecture. The majority scope of work available in the public sector is in the Urban Development department.
A few government jobs for Architects after masters are enlisted below.
Central And State Public Work Departments
City Development Authorities
Department Of Railways
Housing Development Corporations
Municipalities
National Building Organization
National Institutes of Urban Affairs and Housing
Post And Telegraph
Public Works Department (PWD)
State Housing Boards
Town And Country Planning Organization
Urban Development Corporations
Here is a government portal where you check out the new openings for Government Jobs in architecture.
Most Popular Job Openings for Architects in Public Sector
Urban Planner
With the increasing infrastructure, Urban Planning is a highly decorated profession in the public and the private sector. The demand for urban planners is very high because of the new withstanding projects like smart city planning.
An urban planner is a person in charge of developing plans and programs for the utility of the land. This planning is done to create communities, elevate the surroundings and uplift the social fabric in towns, cities, counties, and metropolitan areas.
Interior Designer
The main job of interior designers working in the public sector is to plan, research, and coordinate the interiors of an area or office. They are appointed to increase the effective usage of the space available.
Building Inspector
You can also choose to be a building inspector in the public sector. As the name suggests, a building inspector has to visit various construction sites and inspect if the regulations are being followed properly during the buildings' construction.
Architectural Engineer
Architectural Engineer is a person who works with architects and other engineers for the construction of buildings and for designing. The job of an architectural engineer is primarily designing, analyzing, and making alterations in the plan.
Naval Architecture
Naval Architects specialize in warship and submarine construction. A Naval Architect is involved in the design, quality control, repair, and construction of Naval vessels. In no other career, an Architecture Officer gets exposed to such wide developments. The Naval Architecture Cadre offers excellent opportunities to keep abreast of advancements in ship-building technology.
To apply for this position, one needs to have a degree in Naval Architecture.
Ministry of Defense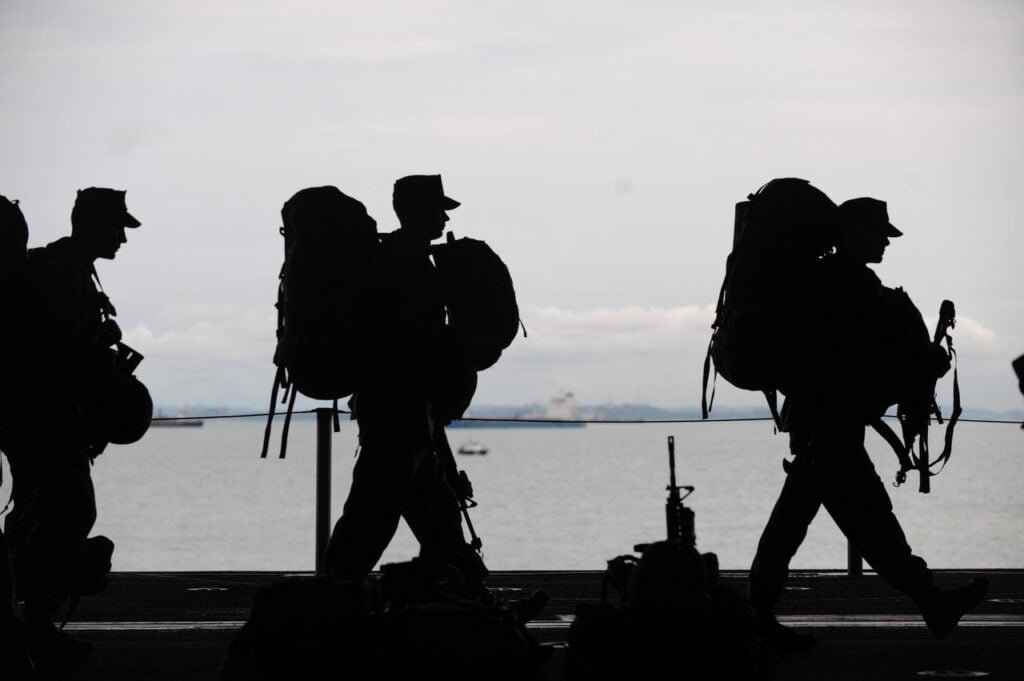 The Ministry of Defence requires Architects for producing the architectural drawings of various buildings and other structures. These officers are posted as Assistant Architect and can be promoted up to Additional Director General (Architect) with the Engineer in Chief Branch, Army HQ.
One can directly apply for these job positions if you fit all the eligibility criteria mentions on their portals.
Other Government Sectors that Recruit Architects
Here is a list of sectors that provide significant employment opportunities for freshers and experienced Architects.
Bharat Heavy Electronics Limited
Delhi Development Authority
Archaeological Departments of the Government
Public Works Department of Government
National Building Construction Corporation Limited
Housing & Urban Development Corporations
City Development authorities
Town and country planning organizations
Department of Railways
Department of Post and Telegraph
Civil Services
Defence
Public Sector Banks
Municipalities
National Building Organization
Teaching Profession in Government Sector
Entrance Exams you can take after architecture
There are many government jobs in India for Architects. To apply for these government jobs, you have to take some Government entrance examinations.
Here is a list of Government Entrance Exams available for Architects
MES (Military Engineering Services)
CPWD (Central Public Work Department)
UPSC (Union Public Service Commission), conducts the recruitment examination for two architecture cadre posts.
These are Architect (Gr B) and Deputy Architect (Gr A).
These recruitments only happen based on vacancies.