Overview
Providing shelter for low-income people is one of the most important national projects in India. The construction of low-cost housing for low-income groups does not involve housing constructed with substandard building materials. Traditional building materials, that is, concrete, steel, and insulating materials commonly used in modern buildings, cannot be used in low-cost housing because the construction cost cannot be included in the scheduled expenditure of low-cost housing. For this type of house, special construction materials must be used to reduce mortar consumption as much as possible to avoid using up to about 90% steel and up to about 80% concrete for foundations and roofs.
Low-cost housing/ Affordable housing refers to housing units that are affordable for social strata whose income is lower than the median family income.
The disposable income of people in developing countries remains the main factor in determining affordability. Therefore, meeting the growing demand for affordable housing has become a greater responsibility of the government. The Indian government and some developers have taken various measures to meet the growing demand for affordable housing and have emphasized public-private partnerships (PPPs) to develop these units. In a metropolitan city, if the unit price is 4.5 million rupees or less and the carpet area of ​​the house is 60 square meters or less, the housing unit will be eligible for affordable housing.
Low cost housing and Urbanization
Supply and Demand
The law of supply and demand is a basic economic principle that explains the relationship between supply and demand for a good or service, and how this interaction affects the price of that good or service. When goods or services are in high demand, their prices increase. If the supply of goods or services is large but the demand is insufficient, the price will fall. The reason is that people will raise prices when there is a relative shortage, and there will be unsellable goods when there is an oversupply.
The housing market is also highly dependent on supply and demand, making it a highly sought-after indicator in the industry. Of course, every house transaction involves a buyer and a seller. The buyer makes an offer to purchase the property, and the seller accepts or rejects the offer.
Inequality and Housing
Various researchers believe that one of the reasons for the shortage of affordable housing is income inequality. The lack of affordable housing places a special burden on the local economy. In addition, individual consumers face mortgage defaults and excessive debt, thereby reducing consumption. High housing costs and high debt levels together lead to a reduction in savings. These factors may lead to reduced investment in sectors that are critical to long-term economic growth.
Types of Low-cost Housing
Micro Units, Co-living spaces and Single resident Occupancy
Micro units are small units, typically less than 400 square feet in size, and are included as part of a multi-unit building. Some micro-units include their own private bathroom and kitchen, while others are just a private living space with a shared kitchen and bathroom.
Micro-units (i.e. micro-apartments, co-living spaces, low-cost apartments, etc.) are associated with multi-unit development projects and may or may not provide completely private living spaces, such as bathrooms and/or kitchens.
Single-resident occupancy (SRO) refers to a unit where everyone who lives on the site has a private living room but shares bathrooms, kitchens, and other public spaces.
Manufactured Homes/ Mobile Home Parks
The shortage of low-cost homes is one of the biggest unsolved problems in the commercial real estate industry today. A large number of renters are struggling to find a place to live within their means, and in today's economic environment, the problem will only get worse. As the growing demand for low-cost housing provides opportunities for unconventional solutions, the housing manufacturing industry may be in a good position to benefit from this pent-up demand.
Today's man-made residential communities are very different from the mobile home parks of the past. The construction materials and technology of man-made houses are the same as those of houses built on-site. They include many of the same luxurious facilities as traditionally constructed new houses, including high-end facilities such as granite countertops and hand-crafted installations. The cost of building these houses is about half the price per square foot of houses built on-site, while still having the same luxurious facilities as traditional houses.
Tiny Houses/ Tiny Houses on Wheels
As the supply of affordable housing drops, more and more residents bear the cost or spend 30% or more of their income on housing. Tiny houses have become a popular trend, not only providing cheaper housing options, but also the sustainable traditional community designs and supports the minimalist lifestyle trend. Tiny houses provide a low-cost solution for creating more affordable housing.
Low-cost housing and sustainability
A good and comfortable home is a necessary condition for all citizens. It is also the main indicator of the sustainable development of the community. In general, sustainable development is divided into three sectors: society, economy, and environment.
Social Impact
From a social point of view, low-cost housing not only provides shelters but also provides a sense of protection for the community. Owning a home is also considered the ultimate life plan for the family.
Economic Impact
From an economic point of view, the development of low-cost homes has made a significant contribution to the construction industry and has led to a year-on-year increase in GDP. High-performance and energy-efficient properties consume less energy, reducing utility and operating costs. By developing efficient properties with consistent, non-volatile energy use, affordable homeowners can better predict their expenses. Combined with lower operating costs, affordable homeowners are better able to preserve affordable homes for their tenants.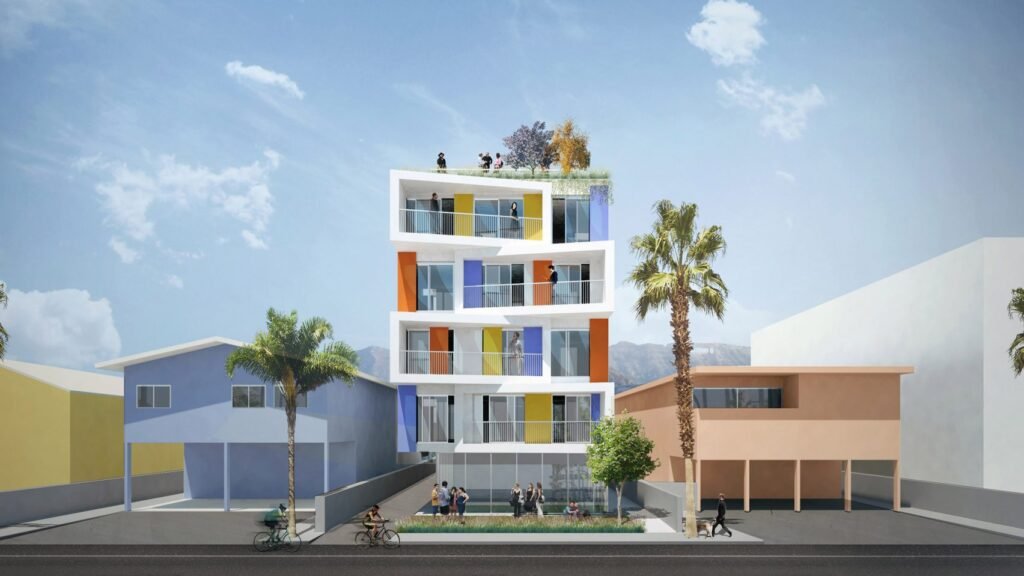 When a high-performance building is carefully constructed and designed by an experienced team, it can even reduce ongoing costs. Achieving this higher standard requires more careful design and construction, as well as a higher degree of quality control and assurance. This means tighter housing, fewer leaks, and lower maintenance and repair costs.
Environmental Impact
From an environmental point of view, housing should help reduce greenhouse gas emissions, optimize the use of energy and materials, and control waste.
In addition to saving operating costs, high-efficiency buildings equipped with medium-sized solar photovoltaic systems can also create a source of income by selling electricity to the grid.
Affordable Housing Schemes in India
Indian and state governments offer a number of affordable housing programs to curb homelessness in the country. Eligible candidates can greatly benefit from government low-cost housing so that they and their families can be transferred to a suitable pucca home.
Pradhan Mantri Awas Yojana (PMAY)
Pradhan Mantri Awas Yojana (PMAY) was launched in 2015. The goal is to provide 20 million low-cost homes for the homeless by March 2022. By the end of the first phase, they have been built and distributed to the beneficiaries with more than 1 million such houses.
PMAY Urban aims to help urban residents obtain adequate housing. On the other hand, the PMAY Gramin plan focuses on providing affordable housing solutions for residents in rural areas.
Pradhan Mantri Gramin Awas Yojana
According to the government low-cost housing plan, individuals or families with an annual income of not more than Rs 600,000 are eligible to apply for housing unit allowances and other benefits. These units must have at least 25 square meters of space. In addition, if the beneficiaries live in a flat area, they will receive financial aid of 120,000 rupees, and if they live in a mountainous area, they will receive financial aid of 130,000 rupees.
DDA Housing Scheme
The Delhi Development Authority or DDA Housing Program is a specialized product of the Delhi government that provides apartments for high, middle, and low-income groups. The weaker part of the economy also reserves special reserves for limited families.
Rajiv Awas Yojana
Rajiv Awas Yojana attempts to eliminate slums by providing legal alternatives to slum dwellers. This special government low-cost housing program, launched in 2009, also ensures that basic civic services and infrastructure are provided in existing slums, thereby improving the quality of life of these residents.
NTR Housing Scheme
Residents of Andhra Pradesh can turn to the Affordable Housing Program in their state, the NTR Urban Program when seeking assistance related to financial affordability. The beneficiary will have to contribute about one-third of the principal of the mortgage, while the rest will be borne by the state and central government.
Tamil Nadu Housing Board Scheme
The Tamil Nadu Housing Board Program or TNHB is one of the most popular housing programs in India. According to this specific plan, the government of Tamil Nadu provides low-cost apartments or condominiums for LIG and MIG applicants residing in the state. These apartments are available for people to move in after paying a nominal initial deposit.
Innovative construction techniques for Low cost housing
Modular Construction
Modular buildings are another trend that helps make low-cost homes. This technology involves the use of predetermined designs and materials to fabricate buildings off-site. Then a team assembles the pieces on site. This method can accelerate construction speed and reduce costs by about 20%.
Mass timber
Compared with the concrete and steel commonly used to build high-density apartment buildings, the cost of bulk timber is reduced by about 30%, and construction can be accelerated. Both of these factors are to meet housing demand and create a more affordable housing stock.
Technology has eliminated many traditional barriers. Large-scale wooden structures that use modern organic chemicals to make wood flame-retardant, anti-mildew, and anti-termites are gradually becoming not only acceptable alternatives but also superior alternatives to concrete and steel. Replacing steel with bulk wood can reduce carbon dioxide emissions by 20%, making it the most environmentally friendly option.
Load bearing Structure
When we design the construction plan, we must always focus primarily on the structures we must use. It is better to use a load-bearing structure rather than a frame structure. The load-bearing structure has several advantages: it is cheaper in the case of ordinary low-rise buildings. Because less concrete and steel bars are required, construction costs are low. It is easier to build and requires less time. Therefore, this will contribute to low-cost and fast processing. It is also very flexible.
Foundation for low-cost housing
The Foundation of the building involves 10% to 15% of the total construction cost. Usually, the depth of the building or the depth of the foundation in the ground is 3-4 feet, but for ordinary ground, we can also set it to 2 feet deep. This saves a lot of total costs. In other fragile or soft soils, such cost reduction cannot be well implemented. To avoid cracks in the foundation of the building, it is recommended to use a suitable proportion of cement mortar.
Hollow concrete block
The use of hollow concrete blocks for load-bearing walls has many advantages, such as:
They are much cheaper than the stone bricks that we usually use.
Because they are lightweight, they are very easy to handle and work with.
It has a special insulation advantage for air spaces.
It consumes very little mortar.
The most important fact is that they are environmentally friendly.
Staircase
Traditionally, we have been using the cast in situ stair construction system. But it is much more expensive. Therefore, alternatively, we can use an effective and efficient method, also known as a precast stair system. The precast stair system has several advantages, for example:
It is cheap and quick to build.
It does not require laborious work to build.
Structural Elements
Prefabricated construction is a concept in which all the basic elements of the building are readily available and purchased. Therefore, it is understandable that you will save a lot of time and help to focus on the durability of the work. Some examples of precast materials you can use include:
Wall materials
Roof and floor slabs
Doors and windows
Pros and Cons of Low-cost housing
Advantages
Low-cost housing offers affordable rent.
It can help reduce poverty.
It can help reduce homelessness.
It is especially useful for low-income people.
It is useful for people struggling to find shelter.
It can help retirees avoid poverty in old age.
It is especially important in metropolitan areas with high rents.
It may attract skilled workers
Disadvantages
It may lead to exclusion of ethnic minorities.
Low-cost housing can be considered unreliable.
Low-cost housing is often not maintained.
It may benefit primarily businesses rather than the general public