Why Homes Require Make-overs
Having been through a global pandemic, there have been certain effects on how we perceive our homes and the things they live in them. It has become inevitable that homes need to feel youthful and jocund. Working from home and staying inside for long periods has made it obvious that spaces and elements of one's home can make or break one's jovial nature. Some of the latest interior design trends coming up or will eventually come up can help one make the right decisions to bring balance and youthfulness to their living rooms.
Textures
Visual And Tactile Interplay in Interior Design Trends
It's the exquisite skill of blending the rough and jagged with the soft and smooth and figuring out how to create non-physical visual texture. An interior without interesting textural play is one that falls well short of the target, hence texture is an important part of any designer's vocabulary. Accents may also be created with texture. The texture is used by interior designers to impart visual weight to a space. Matte versus glazed ornaments or even wall treatments and artwork have the ability to make simple walls feel multi-dimensional.
Browns
The Power Of Neutrals
Warm tones like beige, crème and warm-greys can be seen growing in popularity. Not only does this contrast the cold, muted greys, blues and blacks we've been using as a symbol of modernity, the cosiness contrasts the distance we've had to maintain and the lack of human touch and interaction.
Chocolate browns are back in trend now, grounding one's furniture pieces. Plants are a great way to add natural texture, a pop of green and earthy browns all at the same time. Leather- either textured or smooth can also be another way to introduce browns in one's house.
Sculptural Furniture
Combining Art And Usability
Combining curved forms with the usability of furniture can make even lamps stand out as abstract pieces of art. Amorphous forms can complement sharp sleek lines of other furniture pieces, thus making the space more dynamic and pleasing to the eye. This is also a great way to include pops of bright colours or patterns. Thus, the space becomes more active. Using materials such as stoneware, marble, terracotta and wood can add elements of nature as these organic materials' raw, porous, imperfect form adds depth, personality, and aesthetic fascination while also emulating the peaceful, healing ambience of nature.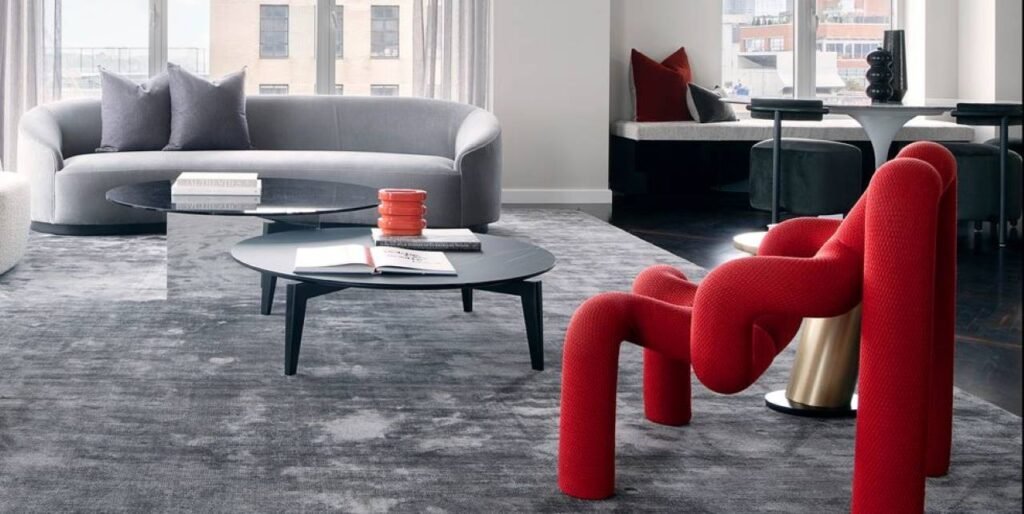 Mixed Use Spaces
A Challenge In Today's World
As society progresses, one can notice the concept of home also developing. It isn't just a house but a space for an individual to holistically feel a sense of comfort and develop physically, spiritually, mentally and creatively. Especially during the lockdown and the current work from home environment, users look forward to designing spaces such that they can serve multiple purposes. From being able to create an office in one's bedroom or study to converting the storeroom as a temporary gym or yoga room, using convertible furniture or collapsible shutters or jallis to create separations.
Up and Coming Or Popular Artworks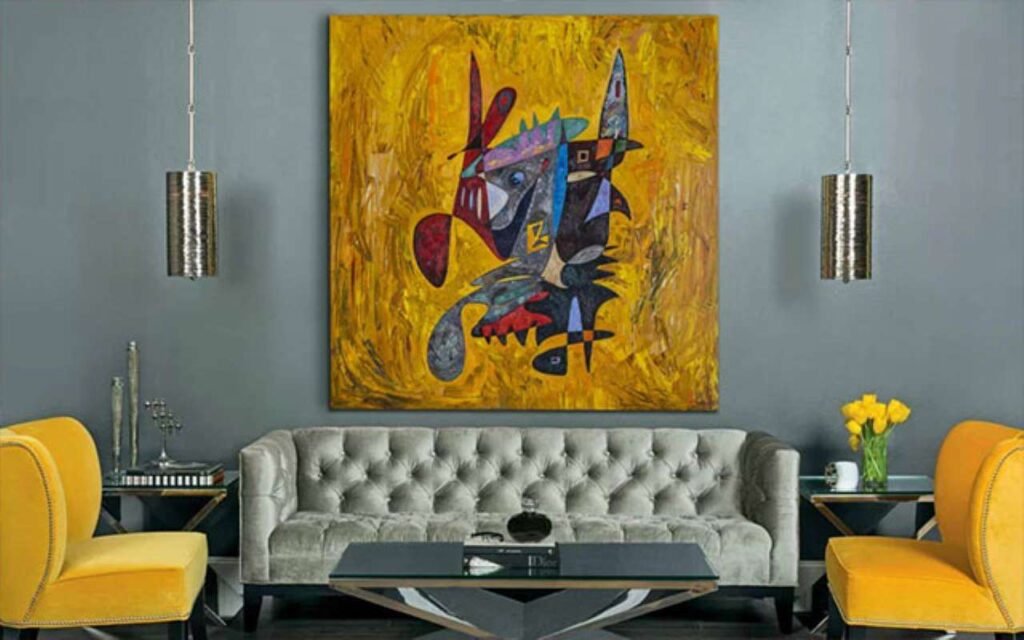 Zen Spaces
Space To Shut It Off
Though it started with enlightened Buddhists, the concept of developing and discovering your zen is no longer limited to them. Many people nowadays try to incorporate zen into their homes in the hopes of encouraging calm and relaxation. Stress may be reduced by incorporating houseplants and other natural components into a location, and specific colours can be employed to improve your mood. Other zen suggestions include utilising cool paint hues like blue, green, and purple to induce feelings of tranquillity and welcoming flora into your house to boost your sense of calm.
Sustainable Stories
How Vintage Is Becoming The New Normal
In recent years, sustainability and the usage of organic materials have grown increasingly popular. With the public's heightened awareness of climate change, the interior design industry and individual residences have embraced the concept of sustainability. This desire to make more informed purchases is especially strong among millennial and Gen Z customers, with second-hand furniture and homeware expected to become a popular option. Vintage is the protagonist of any space in terms of design—it has the capacity to alter the tale and direction.
Upcycling
DIY Heaven For All
Upcycling and low-waste living are at the heart of constructing a conscious home, and we've witnessed a growth in upcycling that's only going to continue–from individuals sewing and making over old clothing to crafting garden furniture out of wooden pallets. Taking an existing piece of furniture and customising it is a terrific method to decrease waste while also ensuring that no one else has the same item as you. We are getting increasingly confident in our own talents, whether it's installing a wooden blind, painting a wall, or creating a new desk, and the good effect it has on our happiness emphasises the necessity of doing things independently.
Cottagecore
The Cottagecore trend is the pinnacle of The Good Life, with its wide meadows and wildflowers deriving influence from the countryside. It captures the beauty and appeal of a dreamy country home by incorporating recognisable flower designs and patterns, chalk painted surfaces, organic textures, and woods, all of which contribute to a healthy, pastoral, and contemplative rural atmosphere. Cottagecore brings the outside in at all times, allowing one to reconnect with nature once more.