Learning is essential and never-ending part of our existence. We learn in order to gain knowledge and skills that bring us opportunities and advancement professionally. Learning is a way to nourish our minds and become confident individuals.
After completing a bachelor's program many students get into a Master's program in order to enhance their knowledge on the subject of their interest. Getting a Master's will help individual gain expertise in a particular field which will help one grow professionally and move into a financially secure future.
After finalizing to study further and getting a Master's in the subject of interest you will need a list of M.Arch colleges in India and this article presents to you with a list of architecture colleges in India that offer a Master's program and all the details one would need to get admission into these colleges.
Top M.Arch colleges in India that offer a bachelor's degree.
1. IIT ROORKEE
In IIT Roorkee, one of the top architecture colleges in India, offer two different Masters program which includes a Master's in Architecture and a Master's in Urban and Rural planning.
M.ARCH
The minimum educational qualification for getting in their Master in Architecture program is for the candidate to have successfully completed B.Arch with at least 6 CGPA on a 10 point scale. Candidate must have qualified GATE Exam as the selection is 70% based on GATE score and 30% on merit.
The application is to be filled online and for the PG form, a fee of ₹300 will be charged.
The tuition fee is around INR 1.5 Lakhs to 2 Lakh per annum.
Students are advised to thoroughly go through their PG Brochure and keeping all the required documents and copies beforehand for successfully applying to IIT Roorkee.
M.U.R.P
For applying for a Master in Urban and Rural Planning, a candidate must have completed B.arch or Bachelors in Civil engineering/B.Planning. Apart from this, all other requirements are similar to their M.Arch program.
2. CEPT, Ahmedabad
Centre of Environmental Planning and Technology offers multiple Master's programs to choose from. CEPT is considered the best architecture college in India as it not only provides its students an in-depth understanding of all processes involved in the construction and design of a building but also provides them with a vast number of research centers to develop professional-level skills. This University focuses on developing students to work and produce socially beneficial buildings. They train students into professionals who give importance to both Architecture and Design.
Students are offered five different programs to choose from Faculty of Architecture, Faculty of Planning, Faculty of Design, Faculty of Technology, and lastly Faculty of Management.
Faculty of Architecture
The Faculty of Architecture at CEPT believes an architect has the most impact on a societal change hence they aim at providing their students a broad cultural exposure transforming them into responsible and critical thinkers.
Aspiring candidates are offered four independent Master's degrees to choose from namely
Students with a Bachelor's in Architecture or any equivalent course credited by COA can apply to this program. There is a minimum requirement of 55% marks in the bachelor's degree to be eligible for admission. Candidates can apply online for selection. Students need to provide a portfolio of their academic and professional work, a list of references, and a CV along with a bachelor's mark sheet while submitting the application. Once a candidate's application is selected they are informed to give an interview as the next step followed by a test with multiple-choice questions based on their specialist selection.
Course fee ranges between INR 3.5 Lakhs to 4 Lakhs per annum. CEPT prioritizes education and provides multiple scholarships between 25% to 75% of the tuition fee to its students. Candidates who need scholarships have been given a test in order to receive this scholarship.

Architectural History and Research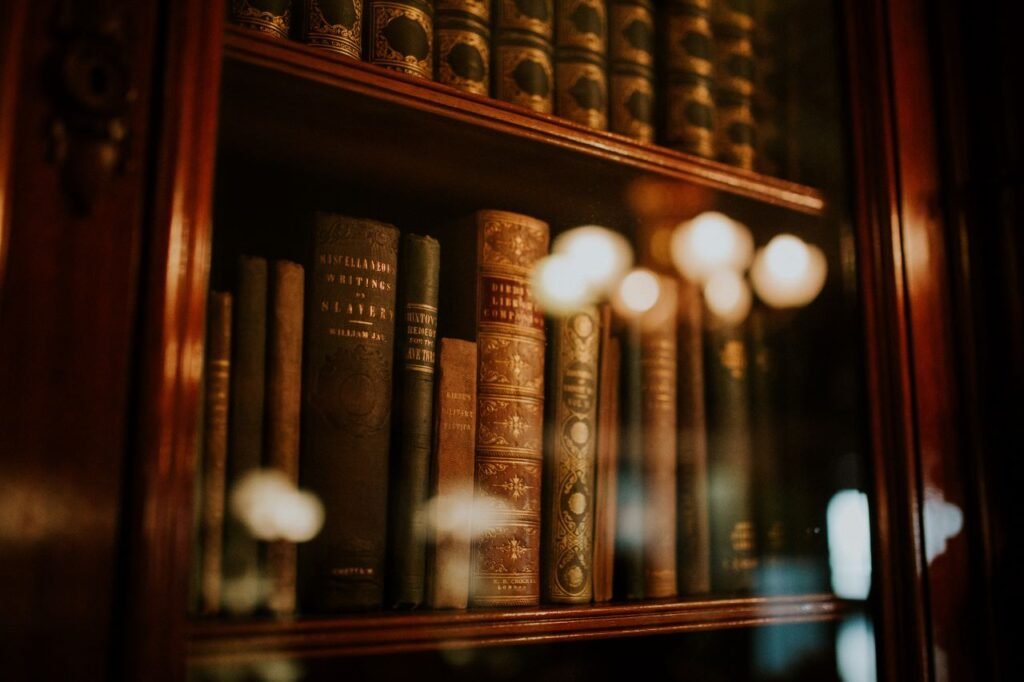 Through this program, they aim to prepare students to analyze and critique buildings and other forms of architectural practices. They equip students with skills that will help them narrate their vision in an engaging way to fascinate both academic and non-academic audiences. They prepare students for the next step that is to carry out a Ph.D. research.
The eligibility criteria and admission process remain the same as mentioned above under the Faculty of Architecture section.
Conservation and Regeneration
The course duration for Masters in Conservation and Regeneration is two years. The main focus of this course will be educating its students about the history of built environments, urban areas, and community engagement in order to explore the relationship between conservation practice and urban regeneration. They aim to help students learn and develop an understanding of the evolving conservation practices.
It is one of the most common courses found in colleges offering a Master's across the country. CEPT has been teaching this program for the past 28 years and preparing its students for both natural and man-made design challenges.
3. SPA, New Delhi
School of Planning and Architecture was founded in 1941. They aim at teaching students the cultural aspects of architecture.
They offer a Master's in Urban Design, Industrial Design, Landscape Architecture, and Building Engineering and Management. Candidates are eligible to apply if they have scored at least 55% in their bachelor's degree and have a completion certificate of Bachelor's in Architecture.
Students have to apply online for a Master's program and should provide their bachelor's performance sheet, academic and professional portfolio, letters of recommendation, and a statement of purpose.
4. Sir JJ College of Architecture, Mumbai
Sir JJ College of Architecture was established in 1913 and has a very good reputation when it comes to training its students in the field of Arts and Architecture. Their students are trained to design in a highly vivid and visual way to communicate their thoughts through Architecture.
Sir JJ College of Architecture offers a Master's specialization in Housing Projects, both urban and rural, Industrial projects, Institutional projects, Commercial projects, Infrastructure Projects, and Urban Design. They also provide specializations in urban renewal, interventions in heritage precincts, environmental design projects, and hybrid building projects. Their style of teaching is more research-based with architectural research as one of the subjects in all four semesters. Course details for each semester can be found at this link.
For admissions, candidates have to apply online and will be selected through Maharashtra CET. The entrance test is called MAH-M. ARCH CET and once the candidate clears the test they will have to go through a GD-PI round and clearing that will ensure their seat for the desired course. A total of only 12 seats are available for M.arch in Sir JJ College of Architecture. The annual fee is around ₹18000.
5. Chandigarh College of Architecture, Chandigarh
Chandigarh College emphasizes training its students to become critical thinkers with a better understanding of the environment. They provide a course that aims at addressing the various advanced subjects which are important in the current context of Architecture. Chandigarh College prepares its students to be good decision-makers with efficiency in their work. Training students to have a holistic approach towards establishing the new normals in building design with sustainability being the main focus.
For the Master's program, a total of 20 seats are available and students who have scored a minimum of 55% in their Bachelor's degree are eligible for applying to Chandigarh College of Architecture.
6. Manipal School of Architecture and Planning , Manipal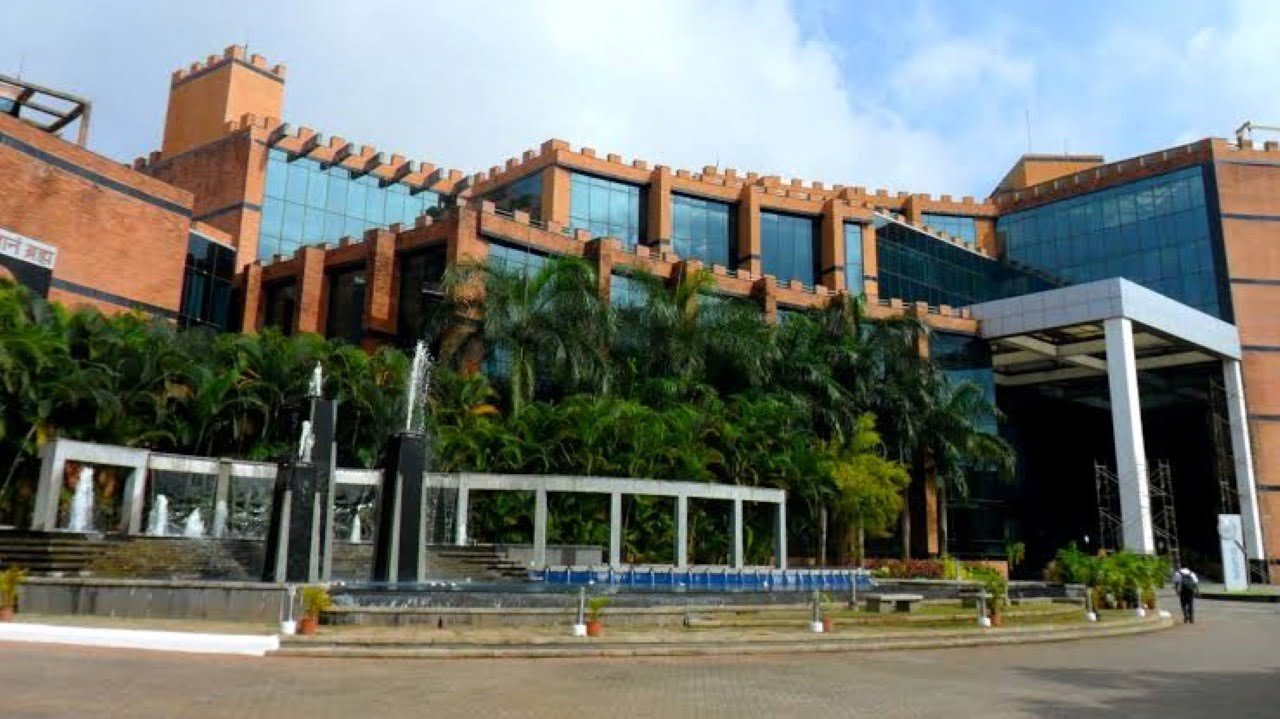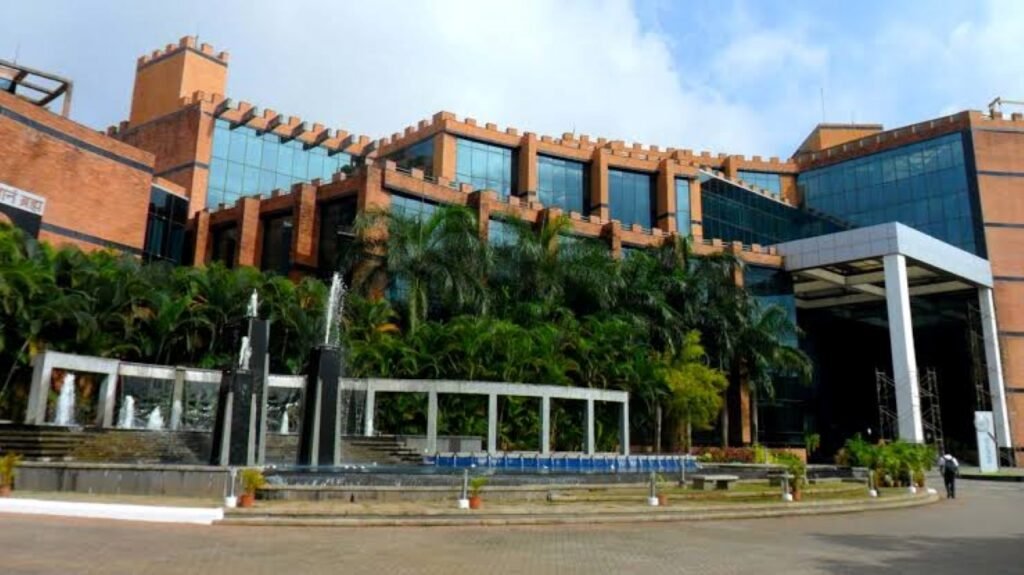 The two-year Master's program offered by Manipal School of Architecture and Planning specializes in Urban Design and Development. A student is qualified to apply if a minimum of 50% score in B.arch is obtained by them. Candidates can easily apply online for admissions. Selection into this program is merit-based upon qualifying GATE exam and one must also submit a statement of purpose and portfolio of their past work while submitting their application online.

The tuition fee for one year in this institution is ₹ 1,90,000 but a student who has scored 70% or above can apply for scholarships provided by the university.
7. Jawaharlal Nehru Architecture and Fine Arts University, Hyderabad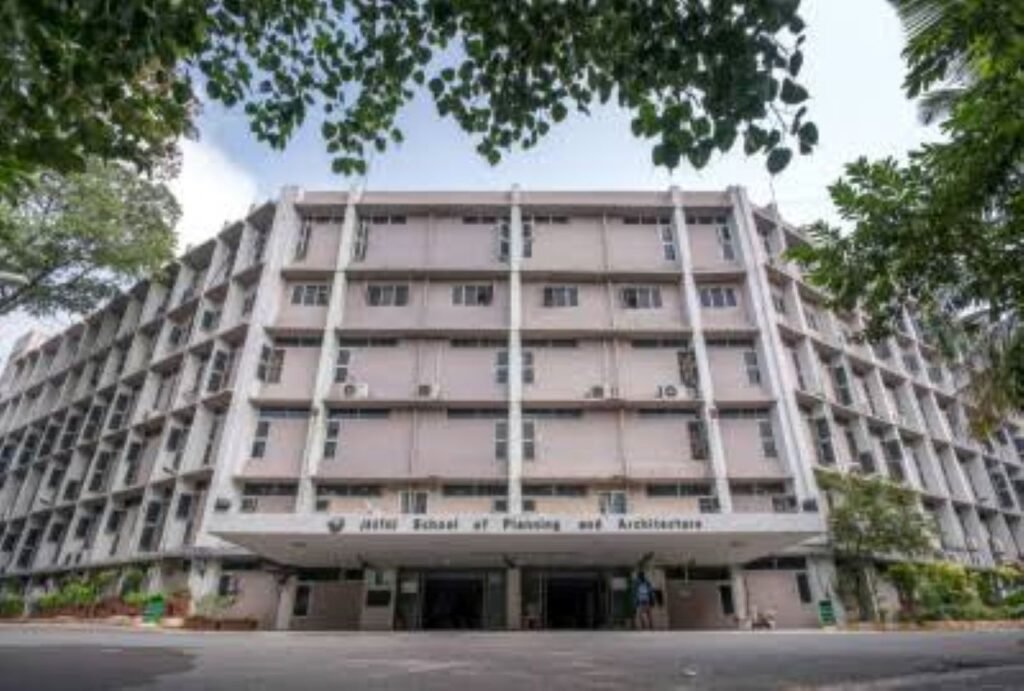 Established early in the year 1940 as Nizam College of Fine Arts and Architecture, this institute evolved over the years and finally emerged as the School of Planning and Architecture in the year 1989. They offer a Master's in three different sectors Urban and Regional Planning, Environmental Design, and Interior Design. The Urban and Regional Planning program falls under M.Tech and the other two are considered M.Arch programs.
M.Arch in Environmental Design
This program focuses on helping students learn the history of environmental design in order to reach maximum excellence while designing for society. They provide education encompassing all of the urban design, landscape design, and environmental design-related issues. Research methodologies are highly encouraged for preparing research papers as a part of the curriculum.
Eligibility criteria for admission state for the candidate to have completed their Bachelor's in Architecture from a COA credited college. And for final selection after application students have to pass the entrance exam conducted by the University.
M.Arch in Interior Design
For a Master's in Interior Design, a student is expected to be highly passionate about this subject and the rest is taken care of. Jawaharlal Nehru School of Architecture and Planning offers a studio-based approach to encourage students to work in a professional and highly functional environment. Its fast-paced nature prepares students to make better quicker and efficient decisions in the future.
The admission and application process remains the same as the Masters in Environmental Design.
Course Fee for M.Arch here is ₹70,000 per year with the course duration being two years in total.
8. Rizvi College of Architecture, Mumbai
Rizvi College of Architecture was established in 1992 and offers a Bachelor's program as well as a Master's program in Architecture. They thrive to work towards excellence and Sustainable humane development.
To get into their Master's program students have to complete a Bachelor's in Architecture with a minimum of 50% from a recognized university. There are four different courses in their Master's program for students to choose from – Architecture, Urban Design, Urban and Regional Planning, and Environmental Architecture. There are a total of 20 seats for Masters. Admissions are offered both online and offline but a student must clear the NATA exam before applying for Rizvi's Master's Degree. An application fee of ₹800 will be charged after applying online.
The course fee will be around ₹ 1.95 Lakhs for the first year. Candidates must carry legal documents mentioned in their application form while visiting for admissions.
9. SRM University, Chennai
Sri Ramaswamy Memorial Institute of Science and Technology, formerly known as SRM University was established in the year 2002 and has since reached milestones that very few universities could. They claim to provide the most innovative programs across the country which prepares graduates to tackle all the challenges that come their way.
M.Arch program offered by SRM is structured in a way to educate students who have aspirations for creating large-scale projects and metro-level urban facilities. This program trains scholars to specialize in designing and constructing high-rise structures, airports, stadiums, and environmental planning of large spaces. M.Arch program in SRM is considered one of India's most comprehensive programs in Architecture as it focuses on handling the contemporary issues of the present-day, like sustainability and urban redevelopment.
Minimum qualification for enrolling into SRM requires students to have scored at least 50% in their bachelor's program. Admissions are done based on a student's qualifying entrance exam score as well as the institute's own entrance test. SRM Chennai takes pride in the plethora of achievements their students bring to their university making it really tough for every aspiring candidate to get admission into this college. Students are required to do thorough research and prepare themselves before applying to this university.
10. Sushant School of Arts and Architecture, Gurgaon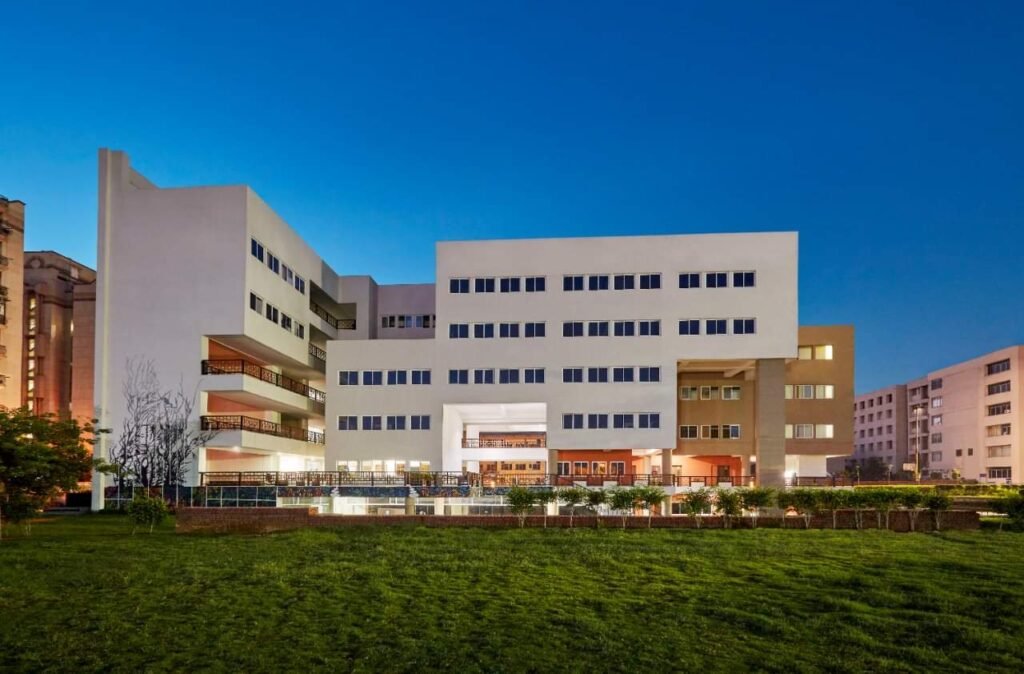 Started as a flagship higher education institute of Chiranjiv Charitable trust in 1989, Sushant School of Art and Architecture has proved to be one of the top architecture colleges in the country. What makes this university stand out among others is them offers new programs with the intention of filling the gaps perceived in this architecture industry. Not only do they offer a UG and PG program but also have ongoing summer and winter school programs in order to train high schoolers about architecture and its education.
M.Arch program here in SAA aims at taking in students and transforming them into leaders with the talent of critical thinking that will enable them to engage in evolving research and design techniques. The coursework includes design studio, critical thinking tracks, writing research papers, discursive seminars, and choice-based electives providing immense opportunities to expand and deepen the learning and understanding in the field.
M.Arch in Built Heritage
This program aims at educating graduates about built heritage and how it can be sustained. They help students learn by participating in real-world situations by involving private investors, government and non-government agencies.
M.Arch in Interior Architecture
It aims to inform the students by helping them understand the principles underpinning the design and how they should influence their choices of systems, materials, and construction methods. The main emphasis will be on spatial design as well as surface embellishments.
M.Arch in Landscape Architecture
They help graduates in establishing the best in the given environment and designing high-quality built and natural landscapes.
M.Arch in Urban Design
The program identifies the role of the urban designer in redefining the 21st-century urban landscape and develops new paradigms of research, practice, and pedagogy to meet the challenges of urbanization with a focus on sustainability and heritage. They provide students with opportunities to work closely with the city's development authorities and address the concerns as part of the Master's program.
For all the above-mentioned Masters's courses, the eligibility criteria are for candidates to have scored 50% marks in their bachelor's degree and must clear the GATE entrance exam. Students with qualifying marks in GATE will be provided ₹7000 as a scholarship amount. After successfully completing the application process candidates will be required to sit for a personal interview only after that will the student be given admission into SAA.