What is Transit-oriented development (TOD)?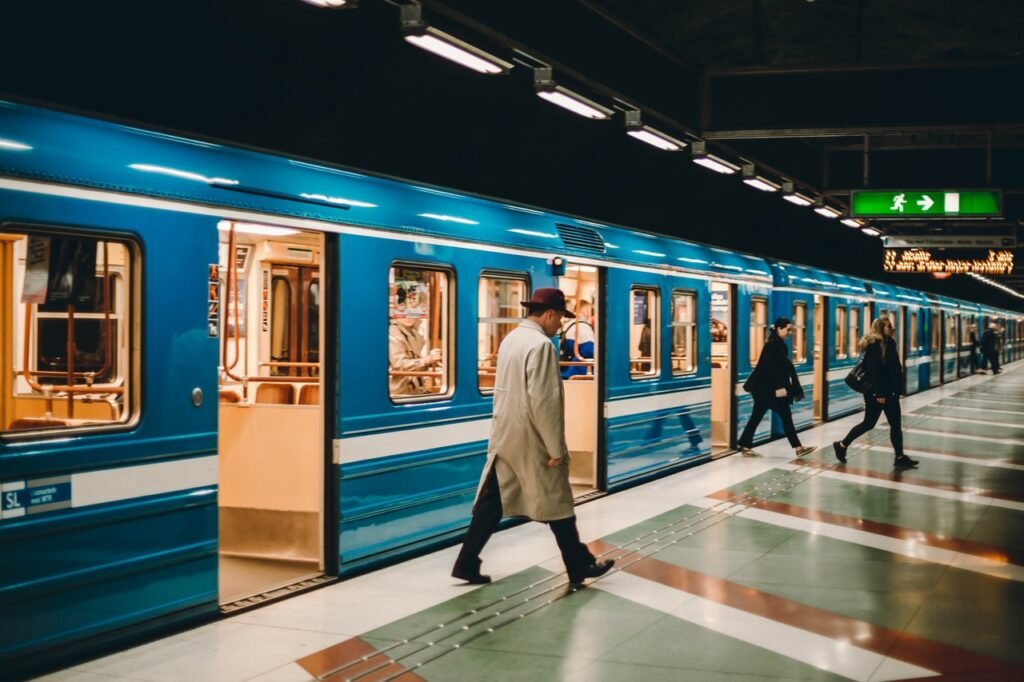 Transit-oriented development (TOD) is a planning and design strategy that involves promoting compact, mixed-use, pedestrian, and bike-friendly urban development that is closely linked to local transportation by adding workplaces, apartments, services, and facilities for public stops. It contains a high-quality, walkable pedestrian environment that integrates the street design. The transit hub is also at the center of a diverse and mixed-use development destination. The parking lot is carefully located, designed, and managed. The most important thing is that the municipality has good quality transportation and public services.
Need for Transit-oriented development
Rapid growth of traffic congestion
As cities experience rapid growth, transportation systems such as the subway, BRTS are being implemented to meet the growing demand for travel. Therefore, Transit-oriented development is unavoidable for all cities that have or plan to have an existing transit system. This should help federal states and cities recognize public transportation infrastructure as the core element around which future expansion of urban development areas is planned and investments in public transportation should be oriented accordingly.
Desire for quality lifestyle
The urban quality of life (QoL) is the general well-being of the individual and the society that lives in cities. Quality of life plays a very important role in social development. An individual is part of the family. Quality of life is effective for every member of the family.
Degradation of environment
Public transport is one of the most efficient ways to save energy. The excessive number of cars entering a city has harmful effects on nature and human health. Using public transportation rather than using private vehicles is one of the best ways to reduce emissions and protect the environment.
Principles of Transit-oriented development (TOD)
Walk
Develop neighbourhoods that encourage walking
Cycle
Prioritization of non-motorized transport networks
Connect
Create dense road and road networks
Transit
Location development near high-quality public transportation
Mix
Mixed-Use Planning
Densify
Density and transport capacity optimization
Compact
Create regions with brief trips
Shift
Regulation of parking and use of the road to enhance mobility
Benefits of TOD
Higher Quality of life
Transit-oriented development results in neighbourhood places which are better to live, work and play. With a better transit system, the lifestyle of people becomes healthier due to increased walking and cycling habits further resulting in little stress. The people can spend on more important things since they need to spend less on private transportation and can make use of transit system.
Reduced traffic congestion
The traffic congestion on the roads is minimized since the transit helps to reduce the use of personal vehicles. This results in greater mobility with the ease of moving around. Motor vehicle accidents also minimize because of the Transit-oriented development.
Reduced environmental damage
Environmental pollution is reduced because of lesser vehicles on the road. Cycling uses minimal fossil fuels and is a pollutant-free mode of transportation. Bicycles reduce the need to build, maintain, and dispose of cars. Cycling preserves the road surface and living space and therefore offers opportunities for less concrete and more greenery in urban areas.
Less Expensive
The use of transit will reduce our dependency on foreign oil, road maintenance, and the expenditure of households on fuel. Improving the quality of transport facilities leads to greater market access and efficient transport is cheaper, thus more means of transport are used. Large transport infrastructure projects will have an indirect impact on the local economy. The multiplier effect occurs and promotes the growth of logistics companies. Public transportation can save you up to four times more money than commuting in your private car. Regular use of your car incurs maintenance costs and other additional fees, such as parking fees, emissions penalties, and speeding tickets.
Planning Process of Transit-oriented development (TOD)
Identification of problems, opportunities, and limitations
Development of a master vision plan
Development of traffic plans, transportation or transit access, and parking plans
Development of design standards and design characteristics of the road space
Development of recommendations for the promotion of traffic
Recommendations for implementation priorities, possible financing partnerships, and project phases
Variants of Transit-oriented development (TOD)
Transit Adjacent Development (TAD)
Traffic Adjacent Development (TAD) is a development that is physically close to traffic but does not take advantage of that proximity to promote transit driving and other economic benefits. Some examples of such developments are the Uttam Nagar areas in West Delhi and the Laxmi Nagar and Nirman Vihar areas in East Delhi, which have been subject to disorderly development since the arrival of the Delhi Metro.
Development Oriented Transit (DOT)
Development Oriented Transit is defined as a process in which transit is integrated after development. DOT is defined as putting development first, while TOD is defined as putting transit.
Transit Joint Development (TJD)
The basic idea of TJD is that development is associated with transit and not before or after transit. The DOT benefits are a consideration between the public sector (a transportation company) and a developer; but the parameters that improve the quality of life in a Transit-oriented development (TOD), such as town planning, trails, and bike paths, affordable housing are not addressed. A competitive real estate market, high-quality public transportation infrastructure, and a framework for sustainable town planning standards help develop a joint transit development into a transit-oriented development.
Implementation of TOD in Indian Cities
From the cases discussed further, densities in a Transit-oriented development are complemented by significant diversity, easy accessibility, enough living space for different income groups, and good town planning. These cases also illustrate the importance of context-based Transit-oriented development (TOD) implementation, the need for strategic planning, and strong institutional support.
They represent different types of public transport and different development approaches. While some cases illustrate success because of deliberate planning and prolonged strategic growth management, others show accidental successes because of the juxtaposition of high-quality traffic, a combination of land use, and high population density.
Delhi (Bus rapid Transit system)
Over the past 60 years, Delhi's urban footprint has dramatically expanded to nearly 1,500 square kilometers and now extends into a national capital region that includes parts of the surrounding states. Much of this growth has been accompanied by road construction and has resulted in an over-reliance on cars to get around. Since the late 1990s, Delhi has invested heavily in mass rapid transit systems, primarily Metro Rail and an old bus rapid transit system to reverse traffic congestion and deteriorating air quality.
In 2015, the planning authority (Delhi Development Authority or DDA) attempted to develop a comprehensive traffic-oriented development policy in order to rehabilitate railway station areas and neighborhoods along the corridors of the subway. Implementation of Transit-oriented development policy guidelines in the underground corridor pilot areas is expected to halt the highway-driven spatial development model and the areas within the city limits may later be condensed.
Mumbai (Railway guided development)
The Mumbai metropolitan area comprises a former archipelago of seven islands, which are connected by lowlands to form a megalopolis through land reclamation and the expansion of the rail network. Each of the satellite cities is home to both jobs and residents and follows node-based growth around S-Bahn stations. The city of Greater Mumbai has several employment centers. The transportation infrastructure connects them to satellite cities through a complex interplay of S-Bahn, U-Bahn, monorail, public buses, auto-rickshaws, and major pedestrian routes. Mumbai is an example of a traffic-oriented development based on corridors with extremely high proportions of public transportation modes.
Ahmedabad (Bus based TOD- Janmarg)
Ahmedabad illustrates an incremental approach to implementing TOD. After Ahmedabad struggled with falling public transport passenger numbers, Ahmedabad introduced a modern bus rapid transit system called "Janmarg". Janmarg's operational success has catalyzed the use of policy guidelines that the BRT uses to implement Transit-oriented development. The aim of the city is to curb urban sprawl by promoting a compact and denser urban structure in areas with good connections to local public transport. The city's development plan emphasizes mixed land use, high density, public transportation, a network-based pedestrian circulation network, and a market-driven approach to land use for the development of the city's central business district (CBD).
Conclusion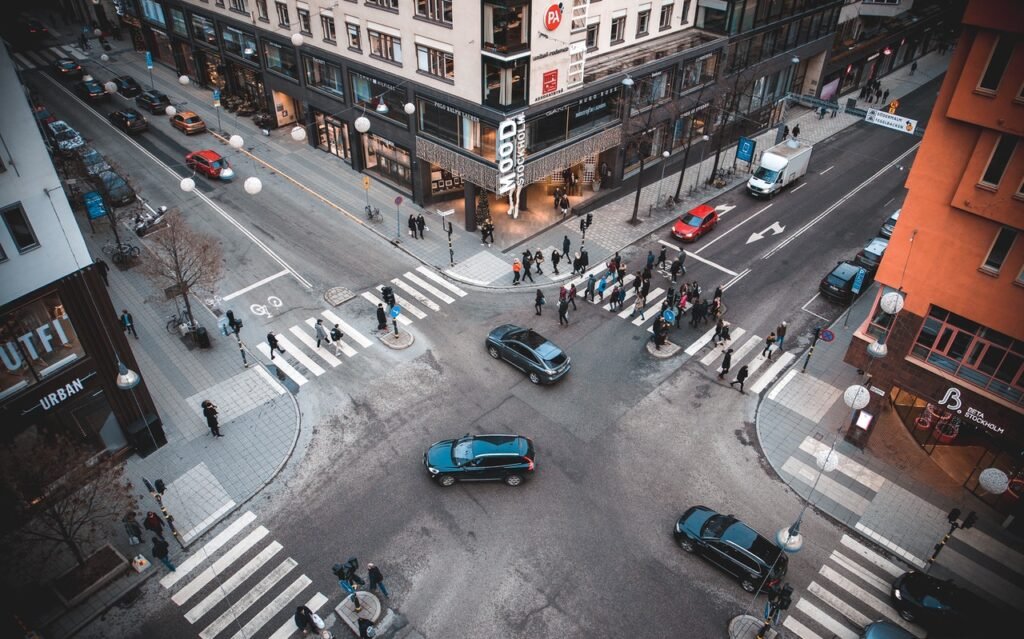 Transit-oriented development is an urban development and demand management strategy used in many metropolitan cities in India; some of them are discussed in this post. Transit-oriented development controls urban growth by spatially limiting development in the transit's vicinity area. This is done by placing higher densities in areas close to transit stations and corridors.