Colonial house designs are traditional and classic family homes designed in the U.S colonial era. They typically are of rectangular shape with gabled roofs, large symmetrical windows with a neutral colour palette.
Colonial houses are simple and have an influence over the residential sector.
Colonial houses evolved from cabin houses which can be built easily with wood which is easily available by the colonists hence the name originated.
History
In the colonial era, America was full of foreigners like the Spanish, French, Dutch, and British and all contributed to the culture of America especially the British. The Colonial-style can trace its influences to England.
The way architecture has evolved throughout the world so has the colonial houses. This house has a very basic, symmetrical design with two rooms, a fireplace, and a door at the center. But with time, they had taken on the opportunity of being basic and adapted new materials, techniques, and designs. Colonial houses are not just limited to one region but are shattered all over the world but with differences in ornamentation, although following the basic structure of traditional colonial houses.
Elements of Colonial House
As stated earlier, colonial houses are simplistic and symmetrical. The shape is rectangular which provides a spacious layout. Wood, brick, or modern vinyl siding material is used which provides a classy nature to the house. A gabled roof, central staircase, and fireplace are the enduring features of the colonial house.
As time evolved the design, roofing materials, roof design, planning, and materials changed according to the different regions which led to different styles of colonial houses.
Styles of Colonial Houses
Georgian Colonial
The colonists in the 1700s were introduced to the Georgian colonial home style during the time of King George. The features were similar to the classical colonial house architecture but a porch was added in the entrance with columns extending from the main structure.
Characteristics features of Georgian house
Two story houses, with balconies above the porch which can be small and round or wide and rectangular.
Twin chimneys
White columns with brick walls in the exterior.
Living and dining on the first floor.
Minimum pitched roof design with less overhangs.
French Colonial
These styles are colourful and are found in hot regions of the Southern United States like Louisiana and Mississippi. French Colonial stands out from simple style because of the two-story porches and vibrant colours.
Characteristics features of French house
Rooms are accessed by porch and not interior hallways
Wide porches surround the house with a lush green garden.
Overhangs past the house to keep the house cool
French doors and windows.
Hipped roof with dormers
Dutch Colonial
Dutch house architecture is one of the most popular among colonial houses. The unique feature is the gambrel roof. A gambrel roof is a gable roof with steep slopes on either two side. These were highly popular in the 1920s
Characteristics features of Dutch house
Chimneys at two sides
Material can be brick or stone
Gambrel roof design with different roofing materials
Dutch doors- half doors can be opened or closed for sunlight and breeze to flow in while keeping the children and pets inside.
Symmetrical facade
Cape Cod Colonial
Colonial Architecture in India
Colonial architecture in India was introduced by British architects with the term Indo-Saracenic architecture. The basic layout was taken by other revivalist styles, such as Gothic revival and Neoclassical with a touch of Indian elements. In terms of Indian elements, Indo-Islamic decorations and ornamentations were designed and not architectural features from Hindu temples.
Some famous colonial-style architectural structures which are still there and famous are-
Fort St. George, Chennai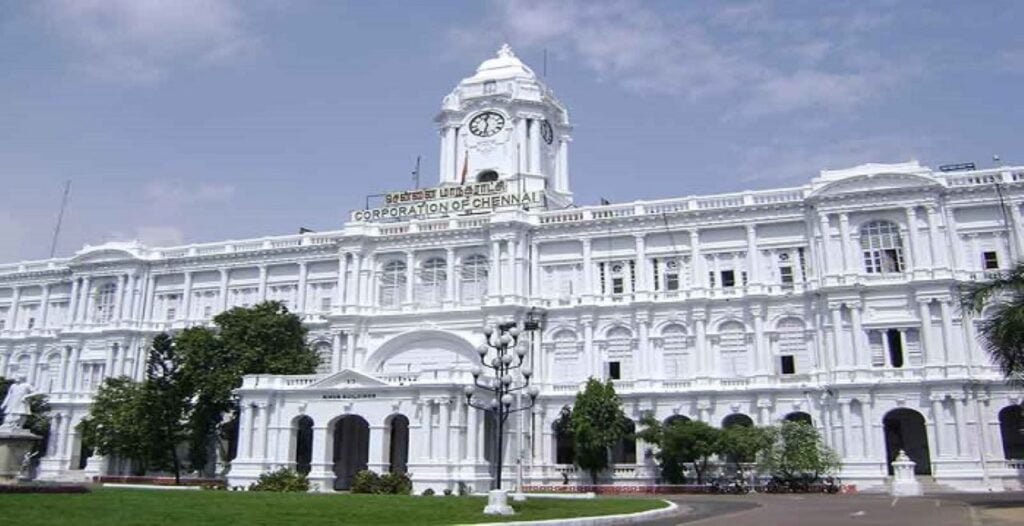 Victoria Memorial, Kolkata
Rashtrapati bhavan, Delhi
Colonial Bungalows in India
Colonial bungalows emerged during the time of the British Raj in India. The name bungalow emerged from Bangla meaning from Bengal. In India, originally the bungalows' house architecture were huts with thatched roof design and mud walls. But after the arrival of the Britishers, the bungalows evolved completely.
The original planning of an Indian bungalow was around a courtyard where gatherings would take place, but the Britishers wanted a front and centered entrance with different roofing material than thatch. The bungalow should have separation in private and public spaces. The structure was then surrounded by a verandah on three or four sides. The essence of Indian bungalows was changed and made to suit the Britishers. Later, bungalows became a symbol of power and prosperity.
The bungalow has more spaces for servants as maximum work like laundry, cleaning, nanny, and headstock were all managed by the British madam/lady of the house. So this, in turn, increased the requirement of the rooms thus, expanding the size. But as time moved, families became nuclear and technology emerged the work of servants decreased, therefore, nowadays colonial houses are not that famous in India
Colonial Bungalows Today
Indian colonial bungalows or house architecture are now converted into retreats that offer luxurious stays in many different locations with lush green surroundings and a historic and elegant vibe. India's diverse culture and traditions had lured the architects for the adaptive reuse of these colonial residences into the finest retreats.
The Imperial – Delhi
When looking at the exterior facade imperial retreat looks minimal and clean art deco lines, but the interior is a contrast to the exterior. The interiors are of Victorian and colonial architecture. This was built in 1931 by Blomfield and was designed to explore Lutyens Delhi and surrounding areas. A glimpse will take you to the olden colonial architecture times and luxury.
Colonial Manek Manor, Mount Abu
This is a famous ancient colonial house-style building in Mt. Abu built during the British raj. It is surrounded by greenery and sits at Aravali hills. It is home to a mesmerizing view with features of colonial architecture and represents symmetry.
Hotel Le Dupleix, Pondicherry, Tamil Nadu
This was initially built as a governor's residence in the 18th century. It is a combination of Tamil elements and French architecture to form a colonial house. The roof design is not sloped as American colonial architecture. Now it is a 14room luxurious hotel with all the amenities in Pondicherry.
Example of Modern Colonial Houses
The Bald Hill Neighborhood of San Anselmo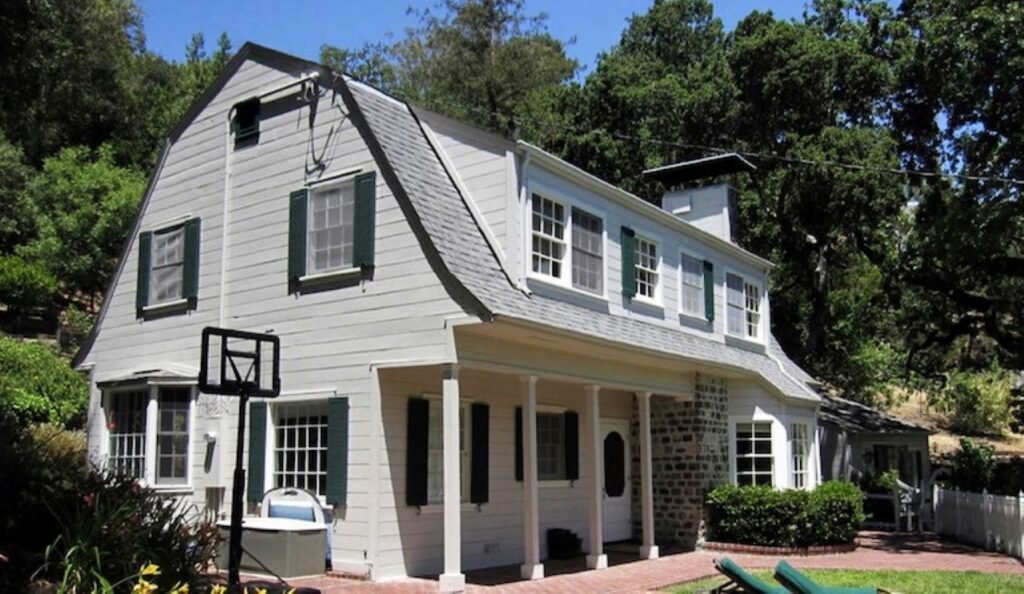 .The home front entrance was also remodeled, an inviting porch was made with a gravel path, the rooms were increased in size and a walk-in closet was added. The renovation was done by combining old and new materials, by merging rustic and industrial details. The walls are floor-to-ceiling glass walls that provide views of the wildlife and greenery. The east wall is opened and provides flow between indoor and outdoor spaces. The roof design is similar to the Dutch colonial house design.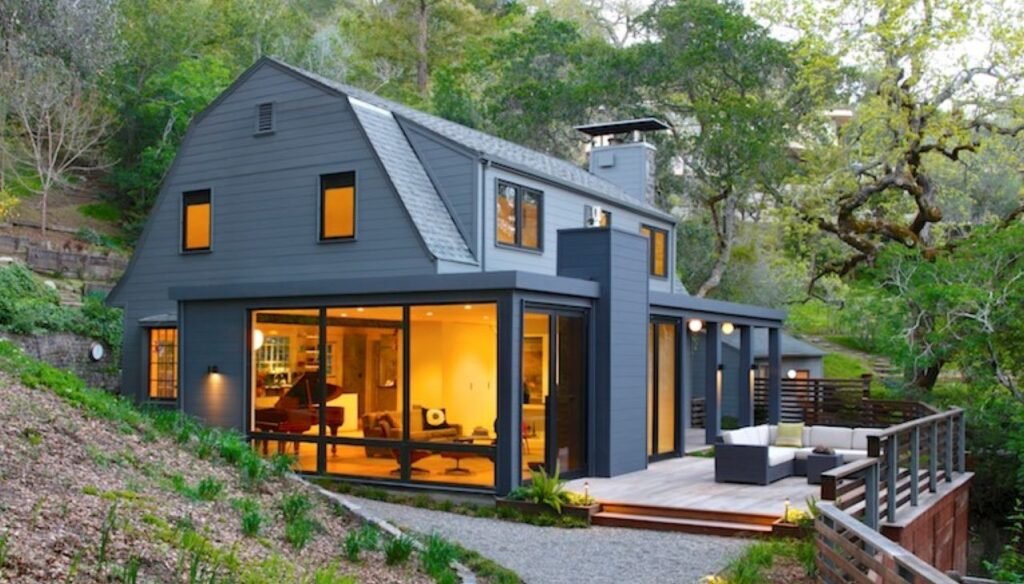 Dutch Colonial Inspired Beach House
This colonial space is located in Florida, designed by McAlpine Architects. It is 4800 square feet with five bedrooms and is three-story. It is not a typical beach house but has a layer of organic materials like wood, plush and organic fabrics which adds a layer of sophistication to the Dutch colonial house.
The house has large french windows overlooking the sea and the entrance has a dutch door, the overall house is of a neutral colour palette with lots of natural browns.
The Bottom Line
Colonial architecture over the years has evolved from a simple and symmetrical form to a more complex and asymmetrical form. Each region has added its bit to the basic style and multiplied the charisma of colonial architecture and made it theirs making it difficult to track its origin. After so many years, it is still in trend because of its minimalistic approach.