Introduction
Casual. Comfy. Cozy. These three words perfectly describe country interior design by capturing the simple country life feels.
Country House design is a widespread style that has its versions depending on various factors. The style has some minor as well as major diversifications with regards to geographical locations, planning, and design considerations, period, or even sizes.
What Is Country House Design?
Country house designs provide a relaxed rural lifestyle accompanied by an exceptional level of comfort and an appeal to American archetypal imagery, regardless of where you plan to build your home.
Types Of Country Houses
The Country interior design explores various styles, ranging from regional to structural. Distinct regional country house styles include styles such as English, Tuscan, Scandinavian, and French.
Even though each country style has its unmatched design elements, they all share the same casual, comfy and cozy lifestyle.
Based On Region
English
An English country house is usually a huge residence or mansion in the English countryside. These country houses were often owned by individuals who loved to spend time and relax in the country away from the hustling chaos of the cities.
The look and approach of an English country house is a purposeful combination of British antique furniture pieces, handpicked accessories, and botanical colors. Worn Persian rugs and faded florals are the basic elements of an English country-style house.
Creamy white walls with wainscoting are perfect to set the mood of a typical English country house. Neutral paints, faint rose florals, meticulously striped wallpapers in botanical shades, evocative of English gardens, like deep green, yellow or periwinkle blue.
Along with the careful selection of the color scheme for paints, substantial use of fabrics like linen covers, tweed, cashmere, cotton or even upholstered furniture is one of the most eye-catching features of an English country house.
Windows were often adorned with decorative lace or lined curtain panels to keep the house warm and comfy. Walls adorned with oil paintings enhance the desired look here.
French
French country style is one of the most popular regional variations of country-style houses. Romance is the concept in the French country style, cause come on, France is the epitome of romance!
French country style is recognized by the subtle shades of white, yellow, blue, cream, and warm, earthy tones of red and gold. These shades and hues create a visual contrast against the rough pine floors. This style also favors judicious use of rustic natural materials like bricks, stone, or wood and worn, ornamental wooden furniture.
A French country house is often found adorned with vintage items like porcelain dishes, decorative pillows, vintage bed linens. The fabric holds an extremely patriotic and historic value here. "toile de Jouy", which simply translates to the fabric of joy, was usually ornamented with olive branches, sunflowers, and lemons conjuring the images of the French countryside and French pastoral life.
Another important element of the French style is its furniture and curves. Curvaceous bergère chairs and carved armoires in natural pine further call attention to the French country look.
Tuscan
Tuscan House Plans are based on the oldfangled style of decorating.
Originating in Tuscany, the style often mirrors the traditional values and the panoramic Italian villa scene full of vineyards, farmhouses with terracotta tiled roofs, and the lush lavender fields.
The house architecture revolves around the concept of the Tuscan family-centered traditions and values that involve extended family gatherings.
Massive fireplaces, supersized architectural elements, meticulously detailed pieces, and large, open spaces are common patterns to this style. Keeping in mind the Tuscan traditions, the family-focused kitchens have large center islands, usually made of natural materials like wood or stone.
Dining rooms in Tuscan country houses are usually furnished with classic trestle tables along with a vintage storage chest. Simple accessories like pastoral artwork, Italian pottery, olive baskets, and candles add an exclusive touch to Tuscan country rooms.
Tuscan country style is a generous mixture of texture and color. The character of a Tuscan country house design is rustic and infiltrated with tangible surfaces and natural elements. Weathered walls coated with beautiful sunny hues and textured flooring of stone, terracotta, or wood planks represented the Mediterranean climate – warm and sunny.
With such a soul-stirring inspiration, the style involves elegance, attention to detail.
Scandinavian
Scandinavian homes are famous for their starkness and muted colors. Thus, making them aesthetically pleasing yet highly functional at the same time. Keeping in mind the Scandinavian love of nature, interiors are usually nuanced with natural materials like wood, leather, sheepskin, linen, and wool, which breaks up the architectural starkness by adding texture and warmth.
This style was inspired by the vast sea and the concept of deer foraging in the deep green forests.
The floor-to-ceiling windows pour and channelize natural light throughout the space drawing nature indoors. The large rooms, furnished with antiques, enhanced the history and the authentic look of these houses
Scandinavian winters are long and cold, which is why Scandinavian country design makes the most of light colors and finishes. Hence, most of the wooden furniture is left in its natural state or painted white. In a few well-chosen words, Scandinavian country style makes use of muted pastel colors, tons of white and cream, painted furniture, simple design.
Though the house architecture isn't highly ornamental and devoid of some basic amenities as electricity or running water, it does feature slender furniture and large mirrors to reflect light throughout the space.
Based On Structure, Planning, And Size
Modern
Scurrying away from a purely traditional country style, the modern country style delivers more playful and intricate traits.
Country style, often misunderstood as a nostalgic memory lane of fancy lacy curtains, oak furniture, and an abundance of apples and geese in flowy ponds. It does sound fancy and, well, kinda old-fangled, but it isn't always true! Contemporary country-style out rules those assumptions with clean lines and a neutral color scheme. A mix of weathered woods, painted surfaces, and metals create spaces that embrace current trends while still acknowledging and respecting the past.
Minimalistic furniture, decor, and simple upholstered pieces contribute to the contemporary vibe. Authentic earthenware and white ironstone pieces fit in perfectly with modern dinnerware. Add a few storage baskets and a natural rug to complete the look.
Cottage
Cottages are typical English country-style houses. Cottages are usually encircled by small farming land plots transformed into fenced courtyards or gardens. This was also the reason why the cottages included agricultural features like barns and stables. Why do you think it was named cottage? Turns out it comes from the word cotter, meaning a peasant farmer!
Some of the most striking features of the cottages are fireplaces, stone sinks, and the gardens that became the identity of these cottages. Of course, the choice of plants and furnishings must be coordinated with the area.

Farmhouse
The farmhouse always stands in isolation, within the countryside, the hills, or the mountains. Farmhouses are often immersed in captivating, pastoral landscapes, where life seems magical!
The origin of farmhouse country style comes from the rural life of the pre-20th century, including clapboard siding, wrap-around porches, and white picket fences.
The original floor plans of farmhouses consisted of communal rooms in the front and the kitchen and bedrooms housed in the back or on the upper floors.
Farmhouse country is a versatile style making it an easy-peasy task to incorporate bits from other styles. Worn finishes and warm, cozy quilts add an upcountry vibe. Install a crystal chandelier for a dose of fancy and glamour. Metal and wood furniture pieces can make the look take an industrial turn. Open shelving, oversized tables, and ladder-back chairs create the heart of the classic farmhouse home.


Elements Of Country House Design
Rustic Furnishings
Natural wood finishes and furnishings complement a relaxed and casual lifestyle. Merge second-hand wood furniture and mismatched pieces to enhance the charisma and provide a sense of coziness and comfort. Country-style iron or brass bed frames installed in bedrooms give off country vibes.
Natural Materials
Modern country house and natural element is that couple who are always spotted together and we ship them! The exposed beams, wood paneling, and original wooden floorboards! It's a treat to the eyes! You can go for exposed brick for a rustic look.
Barn style door, traditional wooden furniture or a stone fireplace are perfect for that classic country look you have been longing for! Pastel shades and warm, inviting, natural hues and natural fabrics like cotton would definitely country-fy your house!
Color Schemes
Distressed Paints
The everyday wear and tear look give your home much more of that country charm. Chipped paints on the décor or furniture like chests will give a vintage look to elements.
Subtle/ Pastel/ Muted colors
Neutral colour palettes of muted greens, sunny yellows, pastel blues, and subtle greys are one of the major elements for the country look.
Vintage Pieces
Vintage pieces and antiques are a necessity of country-style homes! They are the facelift of this style! Plus, who doesn't love a memory passed on from generation to generation via heirlooms? Throw in a rustic dining table or worn-out armchairs or the big ol' grandfather clock that strikes at midnight to give cinderella feels!
Florals And Nature
The whole essence of country house design lies in the seamless incorporation of the outside with the inside, the nature with the man-made. Letting nature in by plants and flowers or elements of nature like a fresh breeze is the soul of this style!
Rounded Furniture
French country uses furniture to add a gracious and delicate feel to a room. Curved outlines are observed as it's made out of natural materials, such as carved wood with a low sheen finish. Upholstery in French country furniture differentiates it from traditionally rustic furniture. Seating is usually plush and cozy as comfort is the goal.
Design Consideration For Country House Planning
Spacious porches extending the living spaces to create a seamless transition between indoors and out.
The plans of Country houses are mostly asymmetrical.
The Dining And Living Areas
The dining table is like the heart of the house and serves as the place not just to eat but, an area for the family to spend time together.
The living room provides seating for relaxing and entertaining. It should make the most of the views offered by the garden and rural setting, with windows and doors framing these views. A sliding door to enable you to separate living areas from other areas is beneficial.
Bedrooms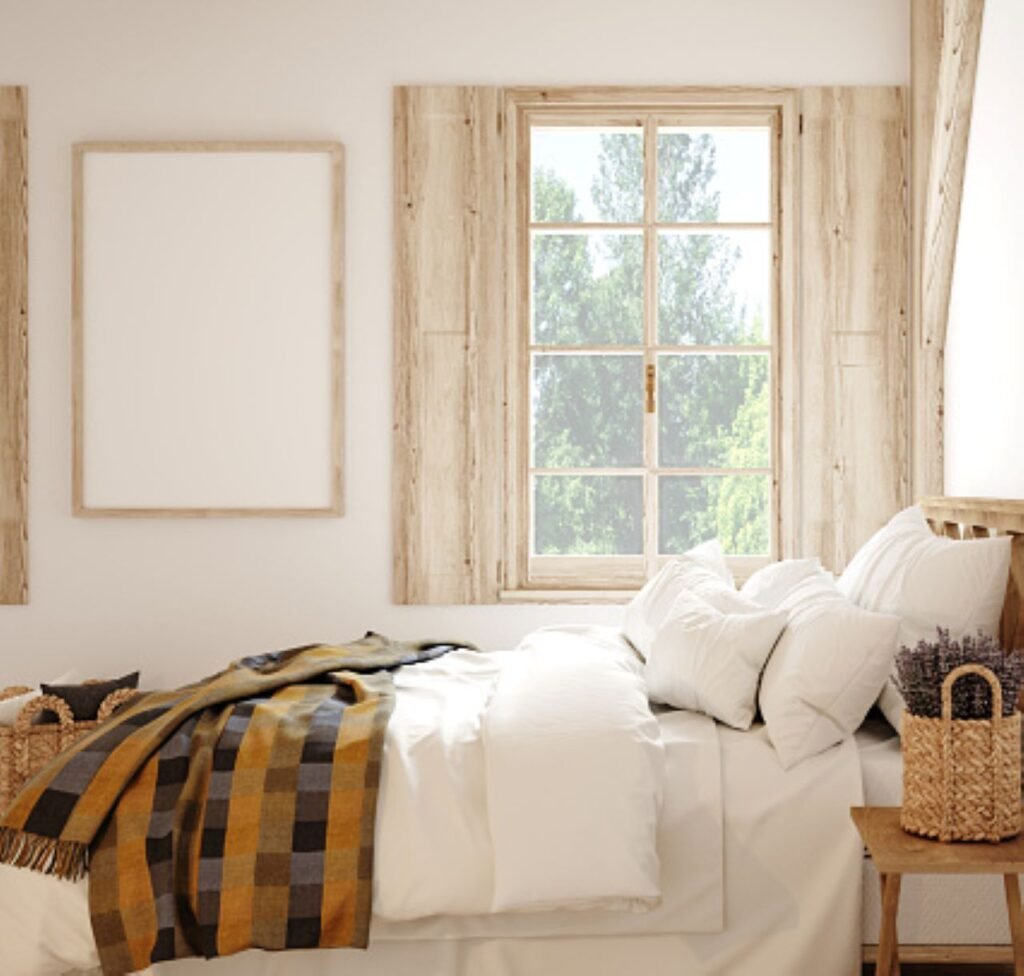 The main bedroom is supposed to serve the visual blessing of the house and should enjoy views of the garden and the rural surroundings wrapping around the site. Guest rooms can be put into a separate block as a guest house somewhere on the site.
Laundry
Ideally, the laundry should be large enough to have a dryer venting outside. It must have storage cupboards installed. Functionality is a must in the laundry rooms, so opt for a layout with ample storage and durable finishes. Throw in some designer tapware or stylish storage baskets to a simplistic flair to the décor.
Garage
Country house Design should be to maximize sunlight and views within a functional layout. For country design, the garage is better off if it's separate and has a covered walkway to the back door. The garage can then be transformed into a workshop, storage, firewood shed, etc.
Evolution Of Country houses
Most country homes were originally huge and spacious mansions. They were mostly vacant as the owners of the country houses lived in towns and cities for their business.
Growth And Peak Of Country Houses
After feudalism the rich families did not live in fortified castles anymore and hence, country homes came into light. The very first country houses were monasteries in England during Henry VIII's reign. During that time, Henry VIII declared himself head of the Church of England. As a result, these monasteries were eventually transformed into private country houses. His future generations later continued this trend. These country houses were built with the intention to be beautiful enough to attract a traveling monarch's interest to visit the family who occupied the house.
Effect On The Local Economies
In the past, country houses provide commoners with a lot of work opportunities as the homeowners needed staff to handle day-to-day necessities. Commoners also opted to work on the land such as gardens, etc. landowners also made money by charging rents from people who lived on it.
Decline
By the 20th century, the traditional country lifestyle started going into a tailspin.
Apart from the maintenance costs of a country home, homeowners were heavily taxed, due to the incoming war. As a consequence, these homes were abandoned and left to molder. Those that somehow survived and stood strong even after the war were either demolished or repurposed.
The lands lost their value due to the agricultural depression in the 1870s. A decade later, this resulted in the financial status of the gentry and nobility's taking a dip.
Since the household staff had chosen to fight and help out in the war, homeowners found it difficult to maintain these country houses. The governments took a lot of these country houses for military purposes as World War II hit. This left a lot of these houses in poor conditions after the war. With the death of heirs, increased taxes, and minimal income many of the homeowners left the country houses to rot.
How To Get The Look?
Simplicity
Simplicity is the heart of country design. Neutral colors, such as hues of white and brown added to the simplicity. Natural hues and muted tones will give the modern country home a warm, cozy, and comfy feeling.
Solid colors add an impact, with some more cozy touches, for instance, choose a plain solid colored sofa with no pattern will give the house a country edge. The rooms should be practical and functional apart from being aesthetically pleasing.
Mismatching
Mismatched elements are like the signature look of country-style home interior design. The spaces and elements in a country design, appear to have been thrown or stitched together naturally and fit functionally. A modern country design style should include furnishings and elements that appear to be in the family for generations, passed on as heirlooms. In short, a vintage look is a look to aim for.
Imperfection And Informality
Imperfections are perfect. Blemishes are beautiful. Scars are signs of victory!
Scratches, bumps, dents, chipped corners, and other such blemishes are welcome in a country house design. Informal layouts are a must in these houses meant for friendly chatter and family time.
Practicality
Practicality is the key to modern country style. Everything, every element, serves a purpose other than just sitting there, looking pretty! Practical furniture with ample storage like armoires and crockery displays is a must.
Pattern
Florals are the key components of country-style interior decorating. These can be floral designs, stripes, or checks, especially if you are looking for a more modern and clean country house architecture.
Accessorize Minimally
No need for bold statement pieces to decorate your country home with! Minimal décor of faint hues and subtle patterns suits this style the best. Embroidered fabrics, plants, and flowers are perfect for a country-style interior incorporating the inside with the outside.
Potted Plants
Flowers can naturally appear on windowsills, but English country homes spotlight their greenery in terra-cotta planters and an eclectic mix of chinois Erie vases and ceramic vessels. Ivy-covered exteriors are a die for in an English country house design.